Wyatt Receives Distinguished Alumni Recognition
Wyatt Receives Distinguished Alumni Recognition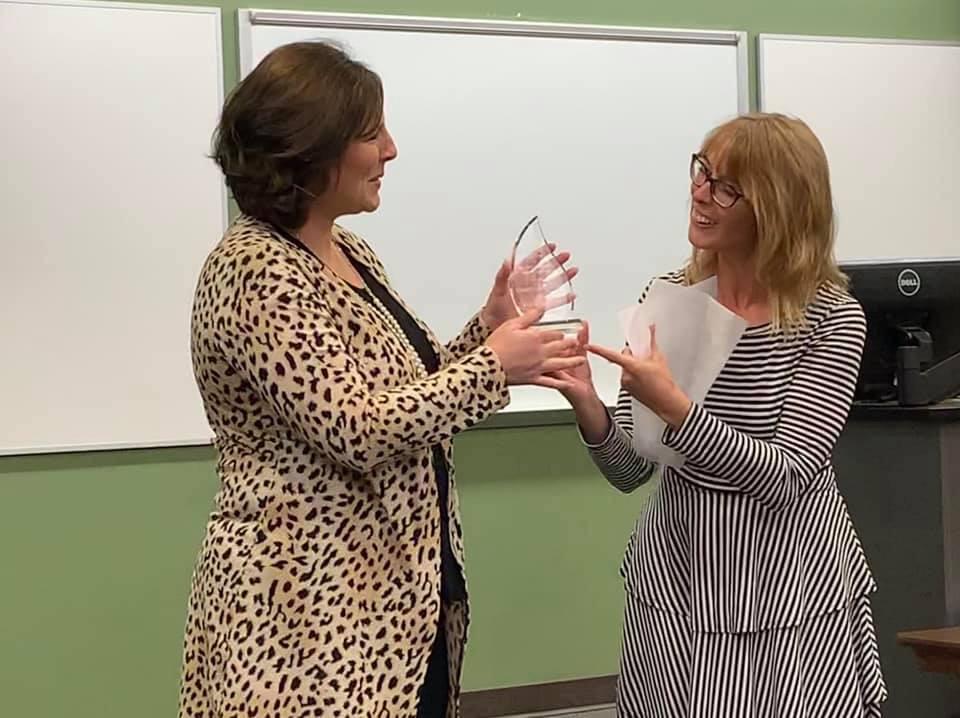 (Batesville, Ark.) – Gary Paxson, President & CEO of White River Health, is proud to celebrate Christie Wyatt's, Director of Laboratory Services, recognition as the 2019 Distinguished Alumni from the Arkansas State University's (A-State) College of Nursing and Health Professions. She was presented this recognition during A-State's Homecoming festivities on Saturday, Oct. 26.
Christie Wyatt, MBA, MT (ASCP), started working at White River Medical Center as a weekend phlebotomist in 1996 while attending the A-State medical technology program (now known as the Clinical Laboratory Sciences, or CLS, Department). She graduated in 1997 with a Bachelor of Science degree in medical technology and continued her employment at the WRMC lab as a generalist bench technologist.
Wyatt has since served in the roles of phlebotomy supervisor, laboratory operations supervisor, and currently Director of Laboratory Services. She also recently assumed oversight of two pulmonology clinics within the WRMC campus. White River Medical Center is a clinical affiliate to the CLS Department, and Wyatt and her staff have educated dozens of A-State students throughout the years.
She was a board member of the Arkansas Chapter of the Clinical Laboratory Management Association from 2009 to 2017, serving as chapter president from 2013-15. She earned her Master of Business Administration degree in healthcare management and leadership in 2016.
"We are so proud of what Christie has achieved in her tenure," said Gary Paxson. "We are thankful for her dedication to our hospital and to her community. She is a great asset to our team."
Wyatt is married and has three grown children. In her spare time, she enjoys playing the piano and cooking, and recently started baking and decorating cakes.
# # #