WRMC Prostate Cancer Screening a Success
WRMC Prostate Cancer Screening a Success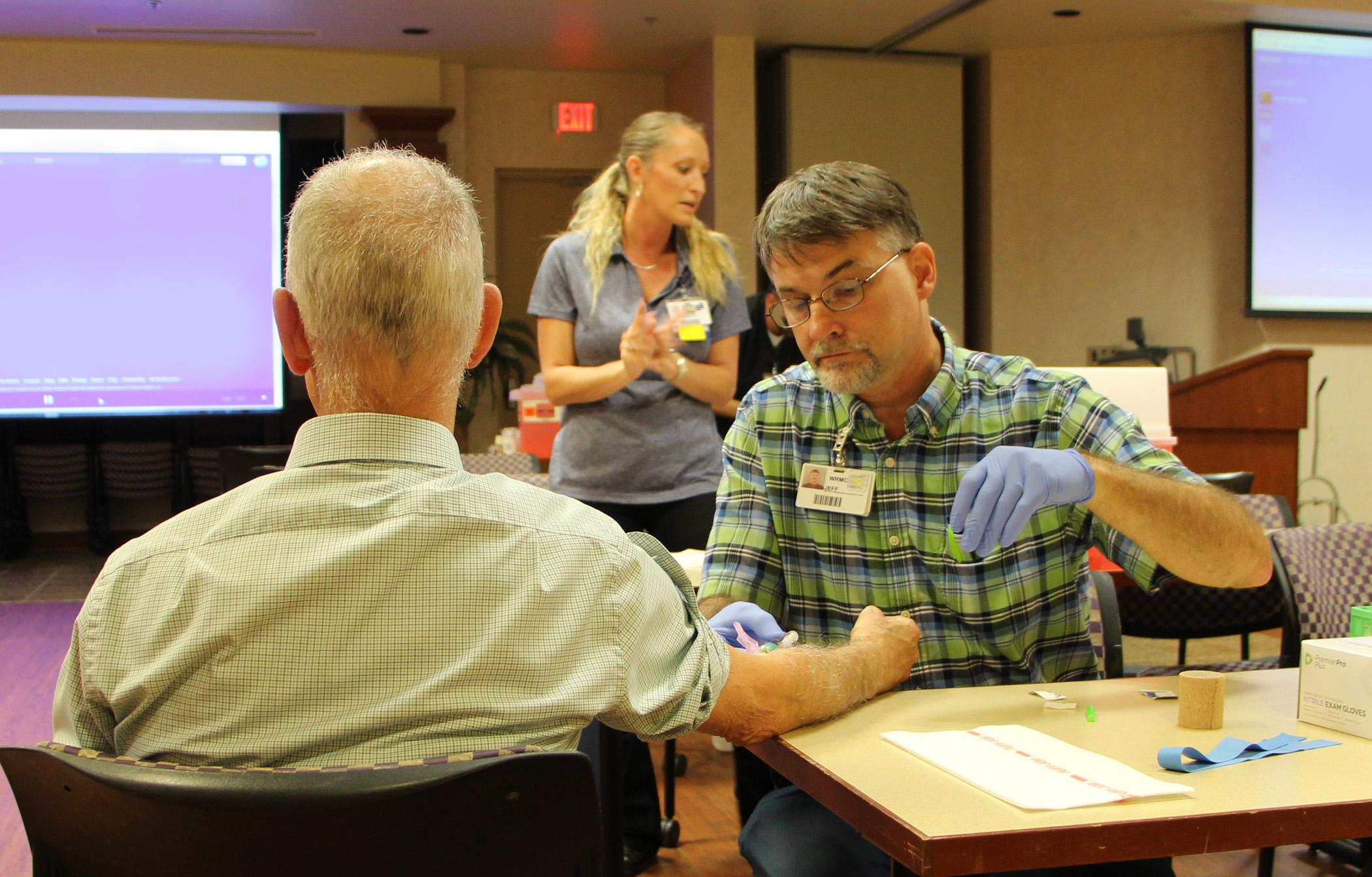 Batesville, Ark.) — White River Medical Center (WRMC) in association with Drs. John Allgood, Hunter Brown, and Robert Emery, and APRN, Carla Smith, recently wrapped up its Annual Free Prostate Cancer Screening event. During the three-hour event, 306 men were screened.
Of the participants, over 35 men were encouraged to follow-up with their provider.
The free Prostate Cancer Screening is held in recognition of Prostate Cancer Awareness Month. Prostate Cancer is one of the most common cancers in American men. In the event's 22 years, thousands of men have attended, and hundreds of abnormalities have been detected either in the PSA (Prostate Specific Antigen) test, and/or the physical exam. All participants are mailed their results after the event.
"While there has been significant progress during the past 10 years, Prostate Cancer is still a deadly disease for some men, making this screening an important community service," said Michele Wood, WRHS Marketing Director. "Often times, Prostate Cancer symptoms are not present in the early stages, which is why we feel this event is very important." Approximately 30 hospital employees volunteered their time to organize and manage the event. The WRMC Surgery Clinic staff provided education on colon cancer.
"This event is one way White River Health (WRHS) is focused on creating a healthier community," said Gary Paxson, President and CEO of White River Health. "I want to thank all the volunteers for their dedication of time and skills to make this event possible."
The American Cancer Society estimates about 174,650 men will be diagnosed with prostate cancer in 2019. Men should be screened for Prostate Cancer beginning at age 50. African American men or men with a family history of the disease should be screened beginning at age 40.
WRMC offers several treatment options for men suffering from Prostate Cancer including Intensity Modulated Radiation Therapy (IMRT), da Vinci® prostatectomy, brachytherapy (a form of radiation therapy), and cryotherapy (a treatment method using cold temperatures). Men should consult an Urologist to discuss treatment options.
WRMC is a 224-bed regional referral center and the flagship facility of WRHS. WRHS is a not-for-profit healthcare system serving residents throughout North Central Arkansas. The system includes hospitals, outpatient facilities, primary care and specialty physician office practices, and senior life centers. WRHS is a member of the Premier Alliance, the American Hospital Association, and the Arkansas Hospital Association and licensed by the Arkansas Department of Health.