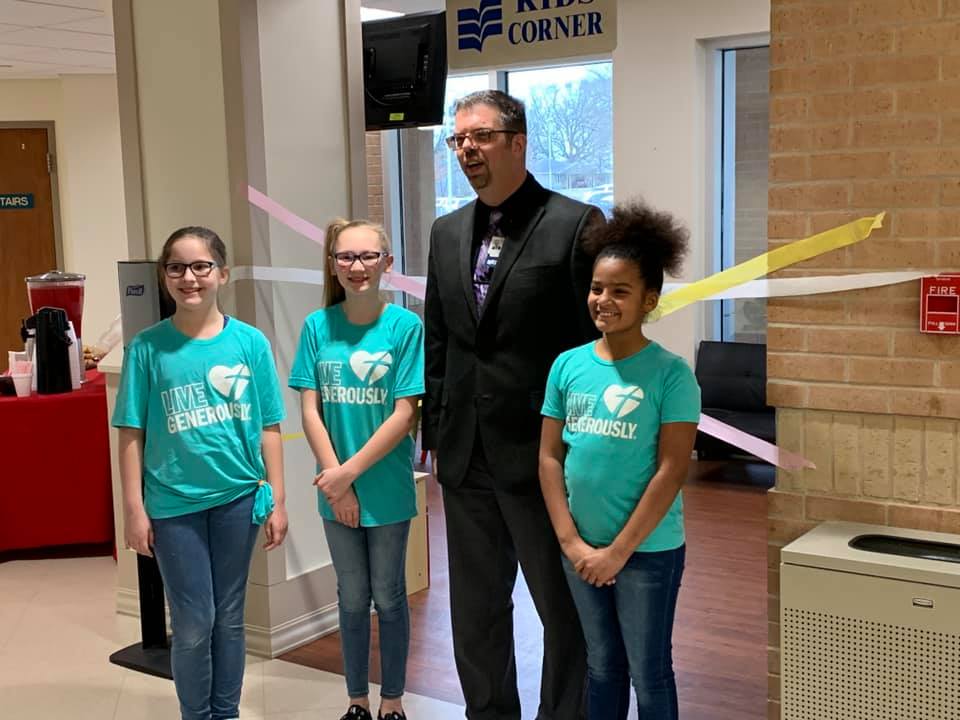 (Batesville, Ark.)— White River Medical Center (WRMC) is proud to announce the creation of the WRMC Kids Corner. The play area was inspired by Eagle Mountain Elementary EAST students Taylor Bishop, TaTeanna Jackson, and Rachel Mills.
The three students were searching for a project to help their town's local hospital. After meeting with WRMC's plant operations director, Danny Oliver, the students determined there was a need for a children's play area in the Emergency Room (ER) waiting area.
The students decided to use the 3D modeling software Sketchup to share their ideas. The three students overcame the challenges of working with the website Sketchup, without having prior knowledge or experience, to bring their vision to life with the use of analysis, trial, and error.
The group strategized on ways to cover the expense of necessary items for the children's corner. Thrivent Financial and WRMC funded the project.
After creating their 3D model of the children's corner, the girls then met with other executives at the hospital. With several months of hard work, the ER at WRMC now hosts an inviting area to keep children occupied while waiting in the ER.
"I want to thank Taylor Bishop, TaTeanna Jackson, and Rachel Mills, for their great idea and for the courage to see their vision come to fruition," said Gary Paxson, President and CEO. "We are proud of each of these students and appreciate their hard work and caring hearts."
WRMC is a 224-bed regional referral center and the flagship facility of White River Health. (WRHS) is a not-for-profit healthcare system serving residents throughout North Central Arkansas. The system includes hospitals, outpatient facilities, primary care and specialty physician office practices, and Senior Life Centers. WRHS is a member of the Premier Alliance, the American Hospital Association, and the Arkansas Hospital Association and licensed by the Arkansas Department of Health.