WRMC Hernia Screening a Success
WRMC Hernia Screening a Success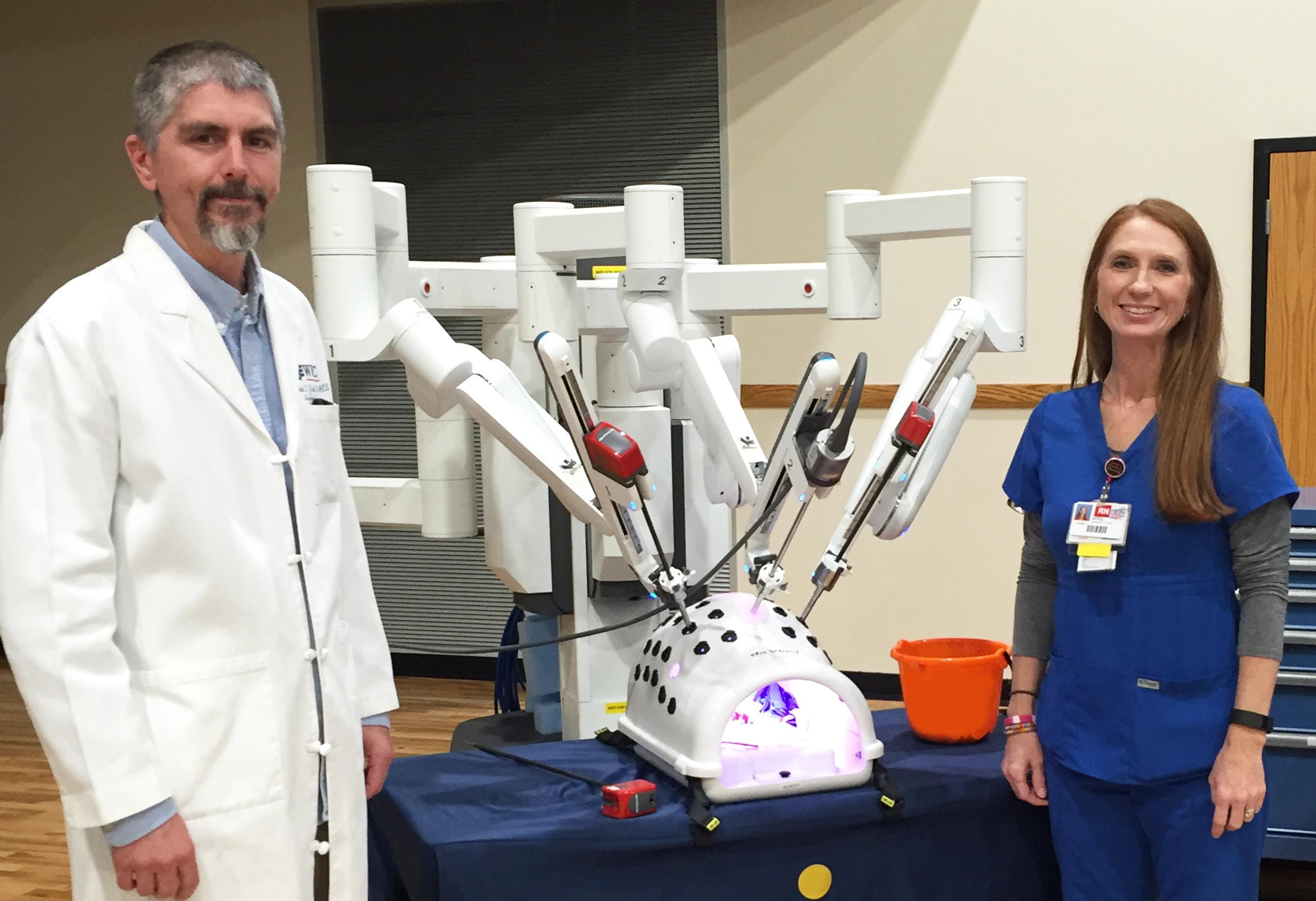 WRMC Hernia Screening a Success (Batesville, Ark.) — White River Medical Center (WRMC), in association with Dr. David Yarnell, General Surgeon at WRMC Surgery Clinic, recently wrapped up its first ever free Hernia Screening event. During the three-hour event, 28 men and women were screened.
The free Hernia Screening was held in recognition of Hernia Awareness Month. A hernia occurs when a section of an organ protrudes through a weak point of the abdominal wall. There a several types of hernias depending on location and severity. Men and women of all ages can develop a hernia. "I see an increasing number of patients who have severe hernias because they waited too long to go see a doctor," said Dr. Yarnell. "The quicker patients can be diagnosed, the easier the procedure and healing process will be. The screening was provided to our community to create an opportunity for free consultation to encourage those in need to seek out help."
It is important to see a doctor if you have an abnormal physical bulge, or if you have symptoms of a hernia such as: pain that worsens after long periods of standing, pain during lifting, coughing, sneezing, or physical activity, or pain during urination or bowel movements. If left untreated, hernias can grow and become more painful, and, depending on the type of hernia, could lead to life-threatening complications. All participants scheduled during the hernia screening had one or more symptom of a hernia.
Thirty percent of the participants screened were encouraged to schedule follow up care due to abnormal findings. Dr. David Yarnell, General Surgeon, and his staff at the WRMC Surgery Clinic provided education and examination on hernias.
"This event is one way White River Health (WRHS) is focused on creating a healthier community," said Michele Wood, WRHS Marketing Director. This type of screening allows people to be proactive with their health. Screenings detect health issues and encourage a healthier lifestyle.
Patients who require surgery are recommended to use the DaVinci X Robotic assisted surgical system to complete their procedure. Robotic assisted surgery allows surgeons to perform complex and delicate operations using minimally invasive techniques that lead to shorter hospital stays, less post-operative pain, and quicker return to normal activities.
"Robotic assisted hernia surgery at White River Medical Center allowed me to return to normal activities in weeks instead of months.If I had to do it again, I wouldn't change a thing," said Charles Kibbe, a patient of Dr. Yarnell.
If you or your loved one is experiencing symptoms of a hernia, call (870) 698-1846 to schedule an appointment today. The WRMC Surgery Clinic is located at 501 Virginia Drive, Suite A in Batesville. The clinic is open Monday through Friday from 8:30 AM to 5PM.