WRMC Cancer Care Center Now Offering Tobacco Treatment
WRMC Cancer Care Center Now Offering Tobacco Treatment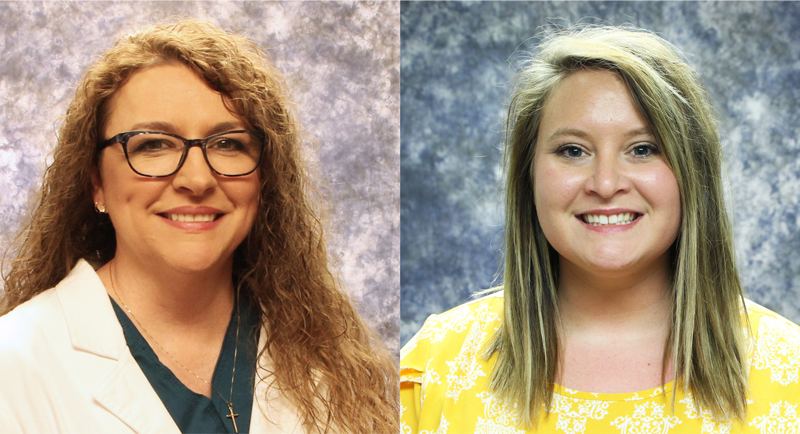 (Batesville, Ark) – Providers at the WRMC Cancer Care Center are proud to offer a new service for lung cancer prevention. Michelle Snow, APRN at the WRMC Breast Care Clinic, and Chelsey Davis, RN, Oncology Nurse Navigator, are now certified to assist patients as Certified Tobacco Treatment Specialists. The certification provides the skills to effectively deliver tobacco cessation treatment in a clinical and community setting.
For Tobacco Cessation Treatment, Michelle and Chelsey will assess patients and make a personalized treatment plan using both non-pharmaceutical and pharmaceutical methods. Each treatment plan is created to help each individual patient with treatment and relapse prevention.
Michelle and Chelsey received their certification from the University of Texas MD Anderson Cancer Center Certified Tobacco Treatment Training program – in partnership with AR Dept of Health, which is an accredited program by the Council for Tobacco Treatment Training Programs. The program offers the highest quality tobacco treatment training based on the most up-to-date evidence in tobacco cessation research and treatment strategies.
Michelle received her Technical Certificate of Practical Nursing and Associate of Science in Nursing from the University of Arkansas Community College at Batesville. She received her Bachelor in Nursing from Arkansas Tech University. She completed her Masters of Science in Nursing from Arkansas State University. She is certified by the American Association of Nurse Practitioners.
Chelsey received her Associate of Applied Science in Nursing from the University of Arkansas Community College at Batesville (UACCB). Chelsey has seven years of combined experience in Hospice, Nursing, and Oncology. Five of those years were spent working in the Inpatient Oncology and Hospice Unit first as a floor nurse and working her way up to Charge Nurse. The other two years were working with the elderly to provide long-term care.
Along with Tobacco Cessation Treatment, the WRMC Cancer Care Center includes a Breast Cancer Center that offers Low Dose Lung CTs, genetic testing for high-risk patients, and Breast Care. The clinic offers breast care that ranges from lactation counseling for new moms to continued observation of Breast Cancer survivors. The clinic is focused on continuing to provide the same great care by providing education, high risk screening, clinical breast exams, and assistance to those with breast issues needing additional surveillance and diagnostic studies including mammograms, breast ultrasounds, and Breast MRI. They also order breast biopsies, and send referrals to surgeons and/or oncologists if needed.
The WRMC Cancer Care Center is focused on providing individuals with a place to go to help them navigate the health care system when dealing with cancer from initial diagnosis and beyond. The clinic is located at 525 Virginia Drive in Batesville and is open Monday through Thursday from 8AM to 5PM and Friday from 8AM to Noon. To schedule an appointment, call (870) 262-6200.