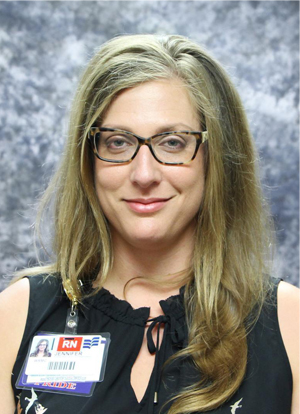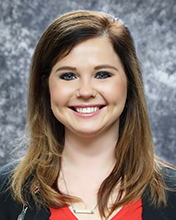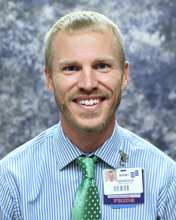 (Batesville, Ark) – Gary Paxson, President and CEO of White River Health (WRHS), is pleased to announce the promotion of Samantha Tate, RN, as Inpatient Associate Chief Nursing Officer (ACNO); Jennifer Sandage, RN, as Outpatient ACNO; and Brandon Langle as Executive Director of Support Services to the system. The two new ACNO positions will provide greater focus on the Nursing Services at WRHS, while the Executive Director of Support Services position expands Brandon's position to include, Environmental Services, Environment of Care, and Dietary.
Sandage has been an employee of White River Medical Center (WRMC) for 15 years. She has fulfilled roles in nursing and management. Before shifting to her new role, Sandage was the Director of Case Management. She graduated from the University of Arkansas Community College at Batesville (UACCB) as a Licensed Practical Nurse (LPN) in 2004. She continued her education at UACCB to receive her Associate of Science in Nursing (RN) in 2005. In 2019, she received a Bachelor of Science in Nursing from Chamberlain University College of Nursing. She is currently pursuing Masters of Science in Nursing at Chamberlain University College of Nursing.
Tate began her career with WRMC as a nurse in Medical Surgical/Orthopedic Unit (fourth floor). Tate progressed as a charge nurse on the fourth floor before transferring to Recuperative Care and Inpatient Rehabilitation as the Clinical Nurse Manager and then to Medical Surgical Nursing Director. She earned a Bachelor of Science in Nursing from Arkansas State University in Jonesboro. Tate recently received her Masters of Science in Nursing from Aspen University.
Langle began his career at WRMC in 2011 as the Director of Environmental Services. During his 9 years at WRMC, he has led a dedicated team of employees to provide patients and visitors with a clean and sanitary environment for all WRHS facilities. Brandon chose a career in healthcare because he enjoys working with people, and it is an ever-changing environment. He has a Bachelor of Science in Biology from the University of West Georgia.
"I am eager to welcome each of these employees into their new roles," said Gary Paxson. "Each of them is truly dedicated to making our health system better for our communities, and their work in new roles will be a huge asset to WRHS."
WRHS is a not-for-profit healthcare system serving residents throughout North Central Arkansas. The system includes hospitals, outpatient facilities, primary care, specialty physician office practices, and senior life centers. WRHS is a member of the Premier Alliance, the American Hospital Association, and the Arkansas Hospital Association and licensed by the Arkansas Department of Health.