Women's Clinic Welcomes New Provider
Women's Clinic Welcomes New Provider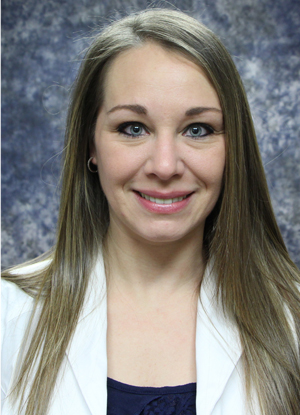 (Batesville, Ark.)— The Women's Clinic recently welcomed Angela Burleson, APRN, as a new provider. Angela works alongside Drs. Katherine Appleget, Caroline Carlton, Stacy Pollack and APRN, Amanda Brock.
Angela will travel to the Heber Springs, Melbourne, and Newport areas to provide women's healthcare. She will assist with prenatal care, routine care, and screenings for patients.
"I am eager to bring Women's healthcare to our rural areas where women have difficulty finding routine care," said Angela. "My goal is to continuously learn more about Women's Health to better serve our patients."
Angela completed her Bachelor of Science in Nursing from the University of Arkansas for Medical Sciences (UAMS) in Little Rock. She continued her education at the Chamberlain College of Nursing to receive her Master of Science in Nursing.
"Women's Health has always felt like my calling," said Angela. "As an APRN, I am excited to care for the female with a broader perspective beyond pregnancy."
Angela has been part of the White River Health (WRHS) family for eight years. She previously worked as a nurse on the Labor and Deliver Unit. During her time in Maternity, she became well versed in providing care during pregnancy, postpartum, and newborns.
"Angela has been a valuable employee," said Gary Paxson, President and CEO, of WRHS. "I want to thank her for her dedication to our team and congratulate her on continuing and successfully completing her education. She will continue to play a huge role in bringing quality healthcare to our communities."
Angela is from the Bald Knob area. She and her husband, Christopher, have three children: Hunter, 12 years old; Brooklyn, 9 years old; and Krisalyn, 6 years old.
The Women's Clinic is located at 1215 Sidney Street, Suite 202 in Batesville. The clinic is open Monday through Friday from 8am -5pm. To make an appointment, call (870) 262-2000.
###