White River Medical Center Recognized as One of the Top 10 Percent of Inpatient Rehabilitations Facilities in the United States
White River Medical Center Recognized as One of the Top 10 Percent of Inpatient Rehabilitations Facilities in the United States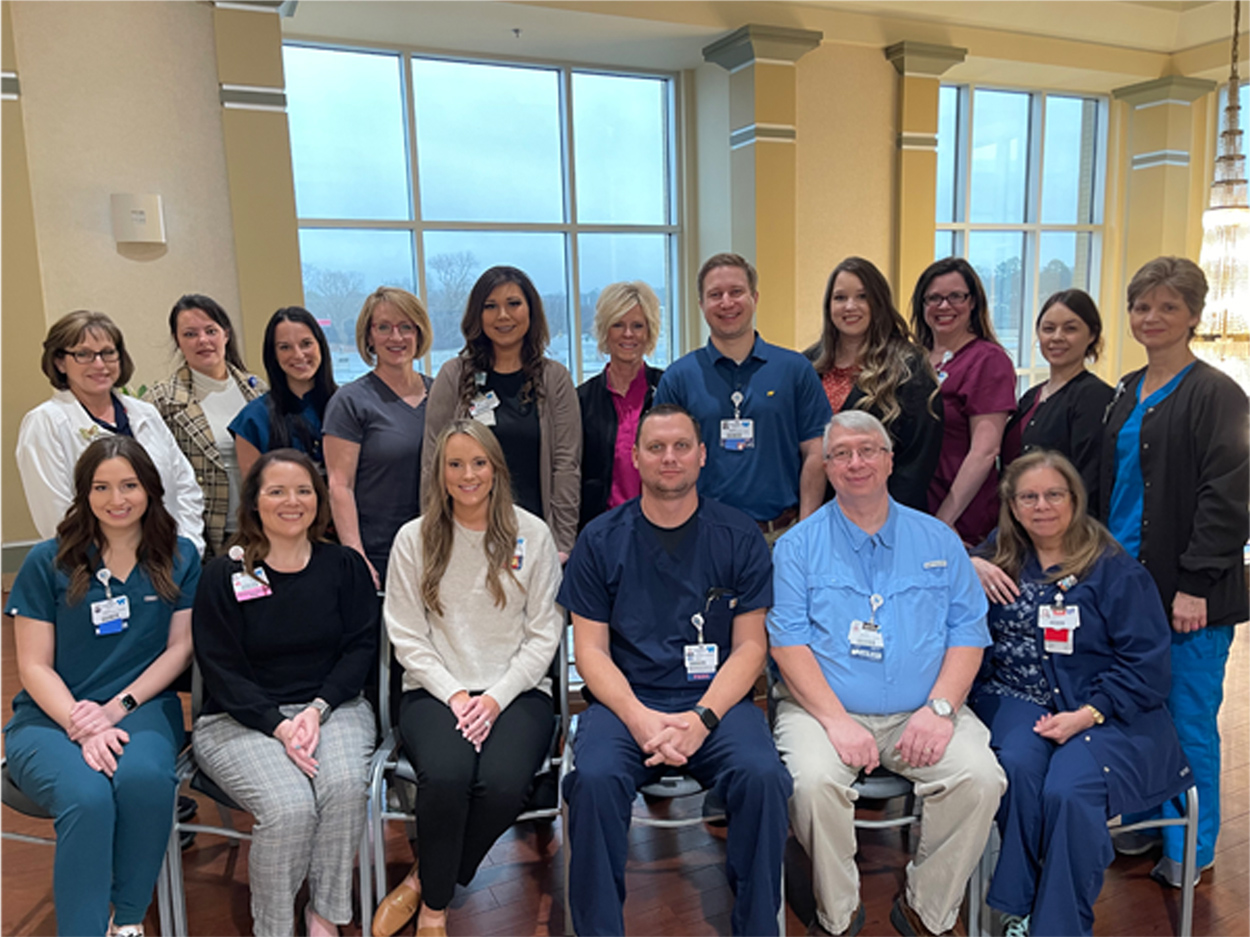 (Batesville, Ark.) – White River Health White River Medical Center (WRMC) is pleased to announce that it ranked in the top 10 percent of 861 inpatient rehabilitation facilities (IRFs) qualified to be ranked in the IRF database of Uniform Data System for Medical Rehabilitation (UDSmr®, LLC). The reporting period was for cases discharged between October 2021 and September 2022.
We are so proud or our inpatient rehabilitation team at White River Medical Center," said Gary Paxson, White River Health President and CEO. "This award shows their dedication, and our entire organization's dedication, to providing the best care possible to our patients. We continue to strive to provide quality healthcare and improve the health of our communities."
The rankings were determined by using UDSmr, LLC's program evaluation model (PEM), a case-mix-adjusted and severity-adjusted tool that provides facilities with a composite performance score and percentile ranking drawn from over 80 percent of all IRFs in the country. UDSmr, LLC's PEM Version 2 Report Card uses the indicators of efficiency and effectiveness contained in the Inpatient Rehabilitation Facility Patient Assessment Instrument (IRF-PAI), the Centers for Medicare and Medicaid Services' reporting tool for the Inpatient Rehabilitation Facility Prospective Payment System (IRF PPS) and Inpatient Rehabilitation Facility Quality Reporting Program (IRF QRP). The goal of the PEM Version 2 Report Card is to recognize high-performing facilities for their delivery of quality patient care that is effective, efficient, timely, and patient-centered.
"To recognize the efficient and effective care it provides to its patients, we are pleased to present this award to White River Medical Center," said Troy Hillman, Manager of the Analytical Services Group at UDSmr, LLC. "As the creator and caretaker of the nation's largest database of rehabilitation outcomes, and with over thirty years of experience and data, UDSmr, LLC continues working with the industry to establish best practices. Development of the PEM Report Card has served as a tool to identify and recognize high-performing facilities, to work with them to learn how they provide efficient and effective care, and to share what we learn with others to elevate the performance of all. We look forward to working with White River Medical Center and the other top performing facilities across the country that rank in the top 10 percent to improve care in all inpatient rehabilitation facilities."
This is the fifteenth year that UDSmr, LLC has issued these awards. The original PEM Report Card was developed as part of a proactive solution to the Institute of Medicine's 2006 recommendation to Congress that every Medicare provider be reimbursed on a pay-for-performance basis. The PEM Version 2 Report Card built upon the success of the original version, replacing certain effectiveness indicators with quality measures that were similar in nature and used in measuring IRF performance in the Medicare IRF QRP. The data used for this report was based on twelve months of data drawn from both Medicare and non-Medicare patients. The results were weighted and combined into a single composite score, and each facility was assigned a percentile rank from 0 to 100 relative to the other qualifying IRF subscribers in the UDS‑PRO® database.
WRMC is a 224-bed regional referral center and the flagship facility of White River Health (WRH). WRH is a not-for-profit healthcare system serving residents throughout North Central Arkansas. The system includes hospitals, outpatient facilities, primary care and specialty physician office practices, and Senior Life Centers. WRH is a member of the Premier Alliance, the American Hospital Association, and the Arkansas Hospital Association and licensed by the Arkansas Department of Health.
About UDSmr, LLC: UDSmr, LLC, a Netsmart Technologies, Inc. company, administers the world's largest medical rehabilitation database, and its measurement tools provide the field with a common language for patient outcomes and functional assessment.