White River Health Announces Addition
White River Health Announces Addition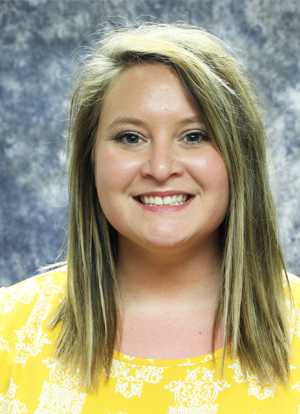 (Batesville, Ark.)— White River Health (WRHS) is pleased to welcome Chelsey Davis, RN, as the Oncology Nurse Navigator at White River Medical Center (WRMC). Chelsey will be working with the Radiology Department as a patient advocate who sees patients through the entire cancer process including biopsies, surgeries, treatment and recovery.
Chelsey received her Associate of Applied Science in Nursing from the University of Arkansas Community College at Batesville (UACCB). Chelsey has seven years of combined experience in Hospice, Nursing, and Oncology. Five of those years were spent working in the Inpatient Oncology and Hospice Unit first as a floor nurse and working her way up to Charge Nurse. The other two years were working with the elderly to provide long-term care.
As WRMC's Oncology Nurse Navigator, Chelsey helps assure cancer patients receive the best possible care, based on their individual needs. As the term navigator suggests, her main role is to help patients navigate the healthcare system throughout their illness. She is available to provide education and support to patients, as well as practical assistance in eliminating certain barriers such as transportation or financial concerns. She serves as a point of contact for patients and collaborates with other care providers to assure patients have access to a myriad of cancer care services at WRMC and within the community.
"After working in oncology and hospice for the last five years, I have seen the challenges patients experience throughout their cancer journey," said Chelsey. "I hope to provide them with the education and empowerment to ease some of their burdens."
Originally from Oil Trough, Chelsey is a long time resident of Independence County. She and her husband, Drew, currently reside in Pleasant Plains.
-30-