White River Health Family Care in Mountain View Welcomes Provider
White River Health Family Care in Mountain View Welcomes Provider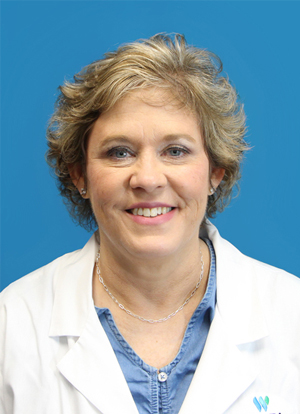 (Batesville, Ark) – White River Health (WRH) Family Care in Mountain View, previously Stone County Family Medicine Clinic, welcomes Robin Franke, APRN as a provider. Franke joins Michelle Bishop, MD and Ronald Simpson, MD. She will relocate and begin seeing patients on August 21st.
Franke has been with WRH since 2022. She received her Master of Science in Nursing at the University of Central Arkansas. She earned her Bachelor of Science in Nursing from Arkansas Tech University. She is a board-certified Family Nurse Practitioner by the American Association of Nurse Practitioners.
Franke states, "I am thankful to continue providing quality healthcare to the people of Mountain View and giving back to the community that I love."
WRH Family Care is located at 105 Case Commons Drive in Mountain View. The clinic is open Monday through Friday from 7AM – 5PM. The clinic is accepting new patients. To make an appointment, call (870) 269-4144.
White River Health (WRH) is an independent, not-for-profit healthcare system serving residents throughout North Central Arkansas. White River Health includes White River Medical Center in Batesville, Stone County Medical Center in Mountain View, outpatient facilities, primary care and specialty physician office practices, and Senior Life Centers. WRH is a member of the Premier Alliance, the American Hospital Association, and the Arkansas Hospital Association and licensed by the Arkansas Department of Health.
###
Posted 8/9/2023