White River Health Family Care in Melbourne Welcomes Kerr
White River Health Family Care in Melbourne Welcomes Kerr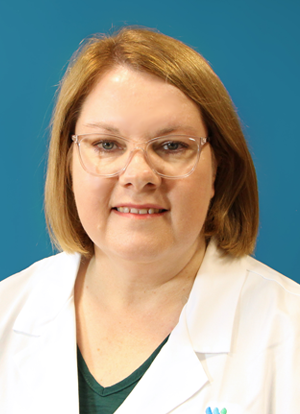 (Batesville, Ark.) - Robin Kerr, APRN, is relocating her practice to White River Health (WRH) Family Care in Melbourne beginning July 31st. Kerr joins Naomi Miller, APRN and Kim Moser-Smith, APRN.
Kerr joined White River Health as a Family Medicine provider in 2015. As an APRN, Kerr provides primary healthcare to patients of all ages. She is available for the treatment of acute illnesses, chronic conditions, and wellness exams. With more than 25 years of nursing and healthcare experience, Kerr provides quality care to her patients, as well as maintains direct communication with her patients and the healthcare community. Moving to Melbourne gives Kerr the opportunity to return to her hometown as a provider for WRH.
Kerr earned a Bachelor of Science in Nursing and a Master of Science in Nursing at the University of Arkansas for Medical Sciences. She is certified by the American Nurse Credentialing Center and licensed by the Arkansas State Board of Nursing.
WRH Family Care Batesville is contacting current patients with appointments after August 1 to schedule appointments with other providers on staff. Patients who want to relocate their care to Melbourne are encouraged to call the Melbourne clinic office at (870) 368-4344.
Clinic hours at WRH Family Care Melbourne are Monday through Friday 7 am - 5 pm, closing from 12 - 1 pm for lunch. Appointments are available both in-person and via telemedicine. For more information, or to make an appointment, call (870) 368-4344.
WRH is a not-for-profit healthcare system serving residents throughout North Central Arkansas. The system includes White River Medical Center (WRMC) in Batesville, Stone County Medical Center (SCMC) in Mountain View, outpatient facilities, primary care facilities, and specialty physician office practices. WRH is a member of the Premier Alliance, the American Hospital Association, and the Arkansas Hospital Association and licensed by the Arkansas Department of Health.
###
Posted 7/7/2023