Tosh Moves to New Location
Tosh Moves to New Location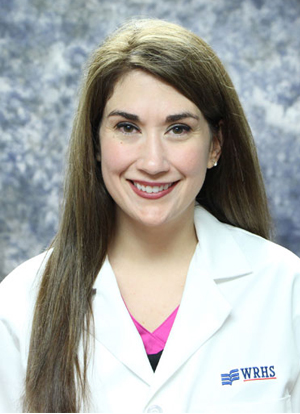 (Batesville, ARK.) —Bobbi Tosh, APRN, Family Medicine Provider, has relocated her practice to the WRMC Family Practice Clinic, former office of J.R. Baker, MD, located at 409 Virginia Drive in Batesville. Tosh will begin seeing patients on Oct. 4. Clinic hours are 8am to 5pm Monday, Tuesday, Thursday, and Friday. The clinic can be reached at 870-793-5356.
As a Family Nurse Practitioner, Tosh provides healthcare to patients of all ages. She is available for the treatment of acute illnesses, chronic conditions, and wellness exams. Tosh is dedicated to providing quality care to patients, as well as maintaining direct communication with patients and the healthcare community.
Tosh earned an Associates of Science in Nursing from Arkansas State University (ASU) in Jonesboro. She continued her education at Arkansas Tech University in Russellville to receive a Bachelor of Science in Nursing. She earned a Master of Science in Nursing from ASU. She is certified by the American Academy of Nurse Practitioners and licensed by the Arkansas State Board of Nursing.
No action is required for Tosh's current patients to transfer their medical record to the new location. Patients with appointments before Oct. 4 will be seen at the WRMC Medical Complex Southside. Patients with an appointment after Oct. 4 will be seen at the new location. Tosh is accepting new patients and walk-in appointments.