The Children's Clinic Activity Challenge 2021
The Children's Clinic Activity Challenge 2021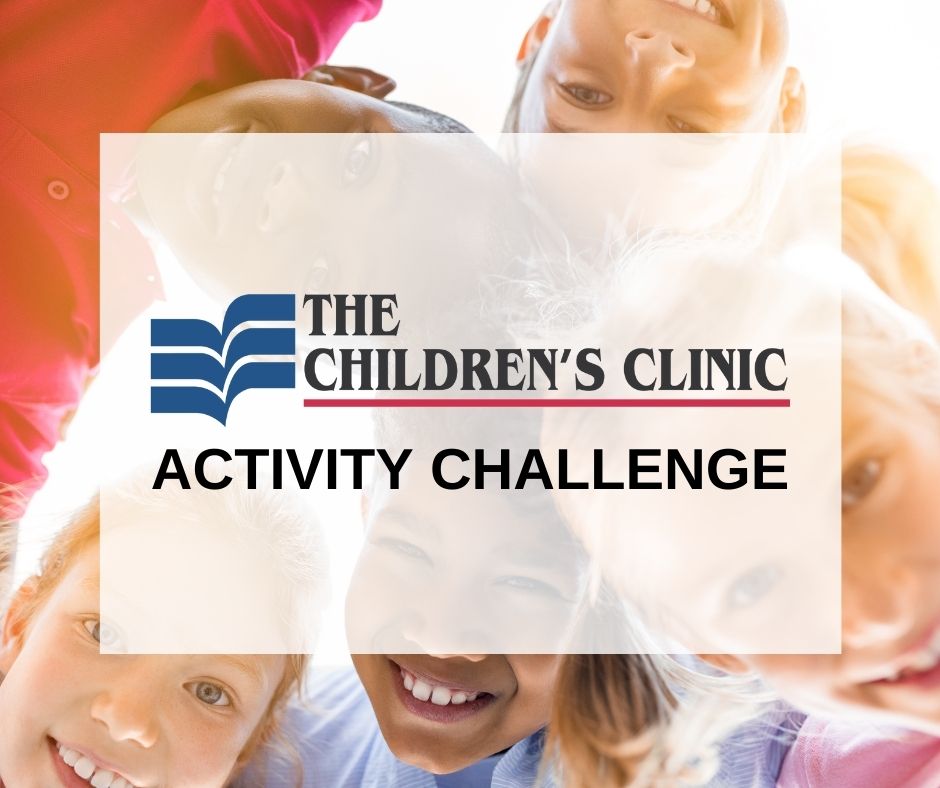 It is time for our Children's Clinic Activity Challenge! Patients ranging from ages 3 to 18 are encouraged to complete a list of challenges with their friends and family. Complete the 25 activities listed and write a brief summary of each activity that you complete. Once you have completed all 25 activities, email the form to contest@wrmc.com.
All forms completed and turned in by July 1st will be put in a drawing for a grand prize winner to receive a new bicycle and helmet! Include your name and phone number on your form.
To download the form, click here: Activity Form PDF Activity Form Doc

The Children's Clinic is focused on getting kids up and active to keep them healthy. If your child needs care, call (870) 262-2200 to make an appointment.