Stone County Primary Care Clinic Announces New Provider
Stone County Primary Care Clinic Announces New Provider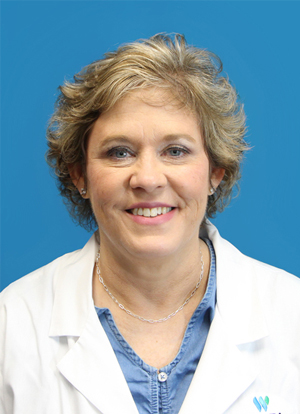 (Mountain View, Ark.)— The Stone County Primary Care Clinic, soon to be the White River Health Family Care, is proud to welcome Robin Franke, APRN, FNP-C. Robin is currently seeing patients.
As an APRN, Robin will provide primary care, including wellness exams, to patients of all ages. She is focused on providing quality care to residents of Mountain View and surrounding areas, as well as maintaining direct communication with her patients and the healthcare community.
Robin earned a Bachelor of Science in Nursing from Arkansas Tech University and a Master of Science in Nursing from the University of Central Arkansas. She is a board-certified Family Nurse Practitioner by the American Association of Nurse Practitioners.
"I have always held the Mountain View community close to my heart," said Robin. "I have spent much of my childhood and even my adult life in the area, visiting grandparents and extended family. I look forward to providing quality healthcare to the people of the community and becoming a member that gives back to the place I love so much."
Robin has gained over 700 clinical hours at Millard Henry Clinic before practicing as an APRN for two years in Russellville. Robin is proud to use her 30+ years of healthcare experience as a Registered Nurse (RN) and APRN to provide great care to residents in Stone County.
"I am excited about my position at Stone County Primary Care Clinic. It is my sincere hope to become a trusted member of this community by providing high quality healthcare to all of my patients and their families," said Robin.
Robin has two adult children and a beautiful yellow Labrador, who she considers her constant companion. She grew up in Russellville, AR and moved to Conway, AR to raise her children. She is excited to be moving to the area to be close to her extended family. During her free time, Robin enjoys running, reading, fishing, hiking, kayaking, and most importantly, spending time with family.
Robin is accepting new patients and walk-ins are welcome. The clinic is located at 2202 E. Main Street, next to Stone County Medical Center. Clinic hours are 7:00am-5:30pm Monday through Thursday. To schedule an appointment, call (870) 269-6495.