Richard Clark WRMC Employee of the Month - April - 2019
Richard Clark WRMC Employee of the Month - April - 2019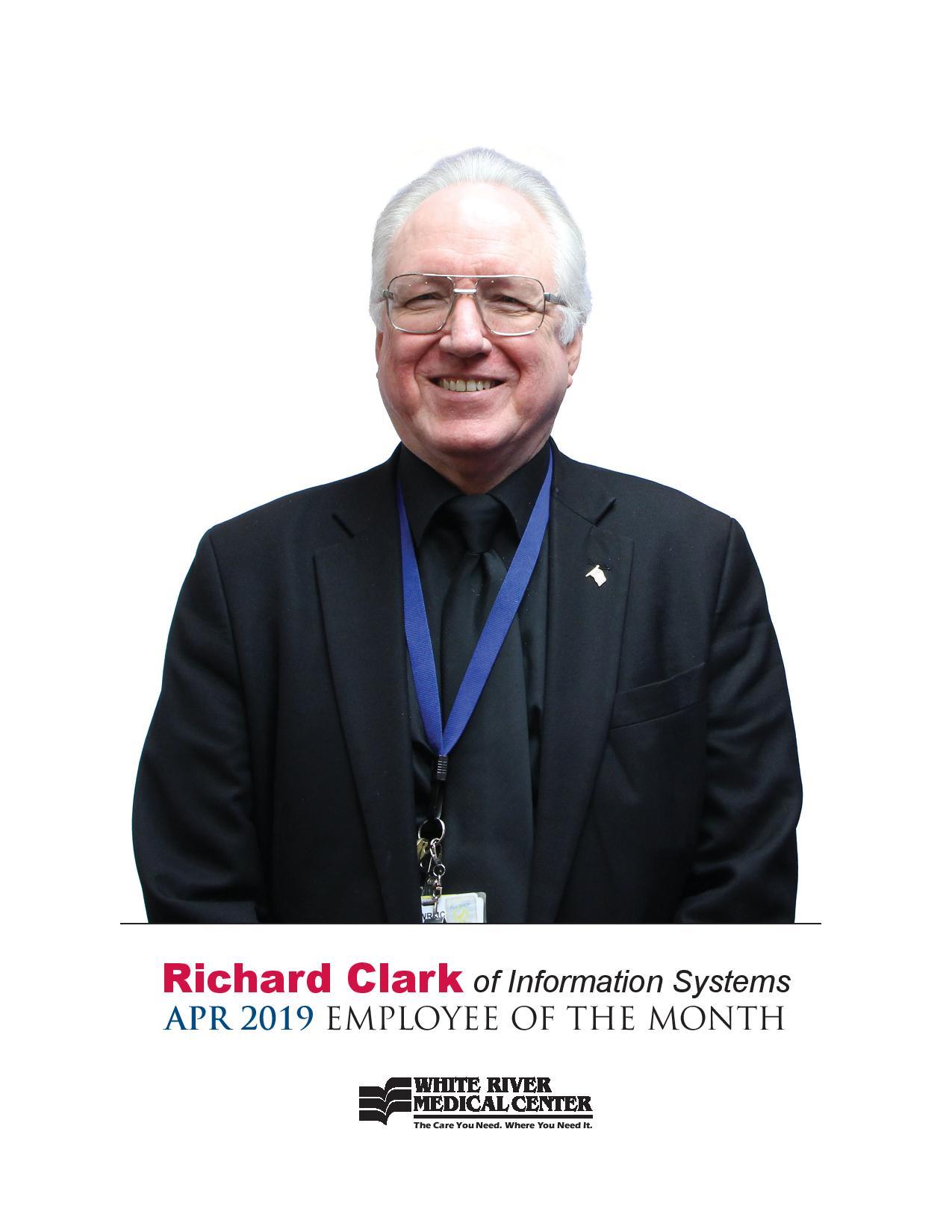 Richard Clark, Senior Systems Analyst at White River Medical Center was chosen as the April 2019 WRMC Employee of the month. Richard was chosen for always providing a Prompt Response when his co-workers are in need of technical support. Richard's work as a Senior System Analyst involves troubleshooting, communication programming, system programming, report development and much more.
When asked what he liked most about working at WRMC, Richard's response was heartwarming. "The Cheerfulness; we make people happy. Our area has little patient contact, but we have a great deal of contact with the people who do. We care for the caregivers and every smile they give has a little of us in it." Perhaps this is one of the reasons why Richard will be celebrating his 29th anniversary as a WRMC employee next month.
When Richard isn't saving us all from technical difficulties you can probably find him visiting with his family and children or reading a good book.
Thanks Richard, for just being you. We are proud to have you on our team.