Mary Bishop, RN, BSN - WRMC February - 2020 - Employee Of The Month
Mary Bishop, RN, BSN - WRMC February - 2020 - Employee Of The Month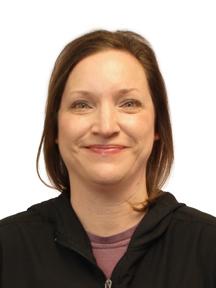 Mary Bishop, RN, BSN was recently chosen as the White River Medical Center (WRMC) February 2020 Employee of the month.
Mary works as an inpatient maternity nurse at WRMC. As a maternity nurse, Mary provides care for mothers and their newborn babies. During her 18 years of service at WRMC, Mary has also worked in the WRMC Observation Unit and the WRMC Women's Unit.
When asked what she liked most about working at WRMC she quickly replied, "Being able to make a positive difference in the stay of a patient and working with my co-workers who are like my own family."
When Mary isn't assisting new mothers with the transition of bringing life into the world, you might just find her making a trip to the beach or at home watching scary movies with her husband, daughter, and sweet German Shepard; Gypsy.
Thanks, Mary, for everything you do; not only for your patients, but your fellow co-workers and our health system.
Congratulations!