March 2019 WRMC Employee of the Month
March 2019 WRMC Employee of the Month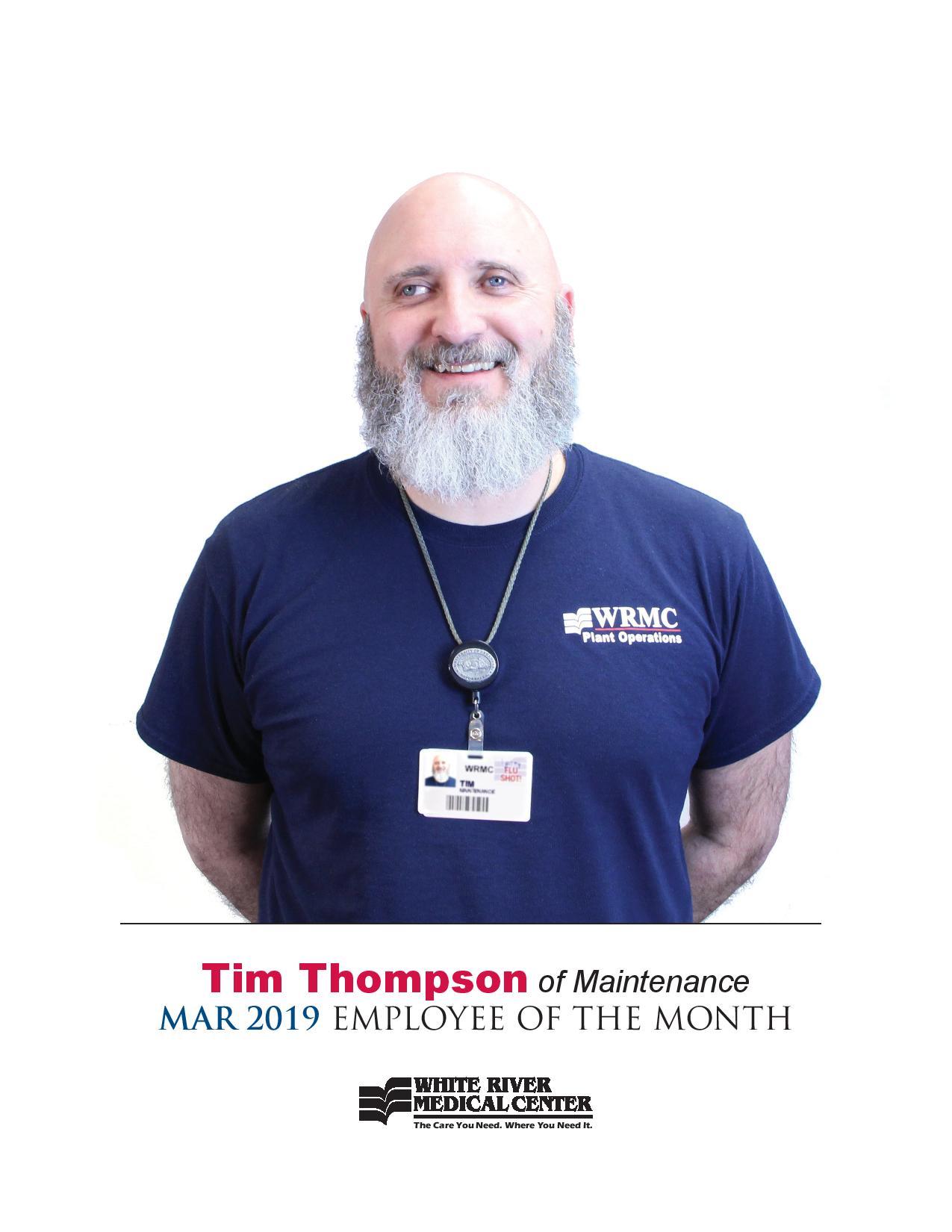 Tim Thompson, Maintenance Technician at White River Medical Center was chosen by his peers as March Employee of the month.
Tim has been with WRMC for four years and holds certifications and licensure as a Journeyman Plumber, Master Welder, and a Boiler Operator. Tim's wide variety of expertise in these fields and his friendly personality make him an asset to our team.
When asked what is your favorite thing about working at WRMC? Tim answered "The people and the challenges" Tim assists anywhere his expertise is needed with a smile on his face.
When Tim isn't being Mr. Fix It at WRMC you might just find him passing the day by fishing, hunting or spending time with his wife and children.
Thanks for all that you do Tim.