Make Sweet Dreams a Top Priority
Make Sweet Dreams a Top Priority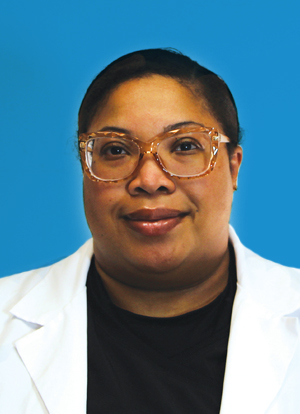 Is sleep apnea really that big of a deal? I'm here to explain that yes, it is! Obstructive sleep apnea is a medical condition where the throat muscles partially collapse while you sleep. Your airway becomes obstructed and oxygen is not transported to the brain and rest of the body. Obstructive sleep apnea causes several reactions while you are attempting to sleep. First, because the brain is getting a reduced amount of oxygen, it will try to compensate by making you wake up. You may not remember waking up, but you certainly feel it when you awaken for the day. Some people can wake up several times an hour! Sleep apnea can cause you to feel groggy and tired throughout the day leading to decreased mental sharpness and increased safety hazards. Second, because your body is not getting the proper amount of oxygen it needs, the body interprets this as stress. Over time this nightly increased stress on your heart and lungs can lead to pulmonary hypertension and heart failure.
How can you prevent or treat sleep apnea? One of the most common causes of obstructive sleep apnea is obesity. Weight loss is one of the best treatments. While you are working on your weight, you can be seen by a sleep specialist. You may be sent for a sleep study to determine if you stop breathing while you sleep. Sleep study involves you going to the sleep lab. Although it is called a sleep lab, it actually looks like a standard hotel room. Once there, lots of small sensors will be connected to your head and body. Then you will simply go to sleep. While sleeping, the study technicians will monitor if you stop breathing during your sleep and if so, how many times it occurs. Using this information, your physician may recommend a CPAP machine. A CPAP machine is used every night (or whenever you sleep). It gently blows air into your airway forcing it to stay open while you sleep. It isn't painful but can take some time to adjust to it. Despite the awkward appearance of a CPAP machine, most people enjoy feeling rested and use the increased energy they have to improve their quality of life.
As a physician, the most important part of my job is to provide information and tools to help you live your best life. We physicians want every one of our patients to be well rested and happy. While sleep apnea can be annoying and embarrassing, it can also be dangerous. Lack of restorative sleep can lead to motor vehicle accidents and decreased productivity throughout the day. As your healthcare partner, I want you to know that obstructive sleep apnea can be successfully treated. Restful sleep could be the medicine you need to change your life!
Deanna Cochran, MD, is accepting patients at White River Health Internal Medicine. To schedule an appointment, call 870-262-1530.