Lyon graduate Dr. Clare Brown is published in the Journal of the American Medical Association
Lyon graduate Dr. Clare Brown is published in the Journal of the American Medical Association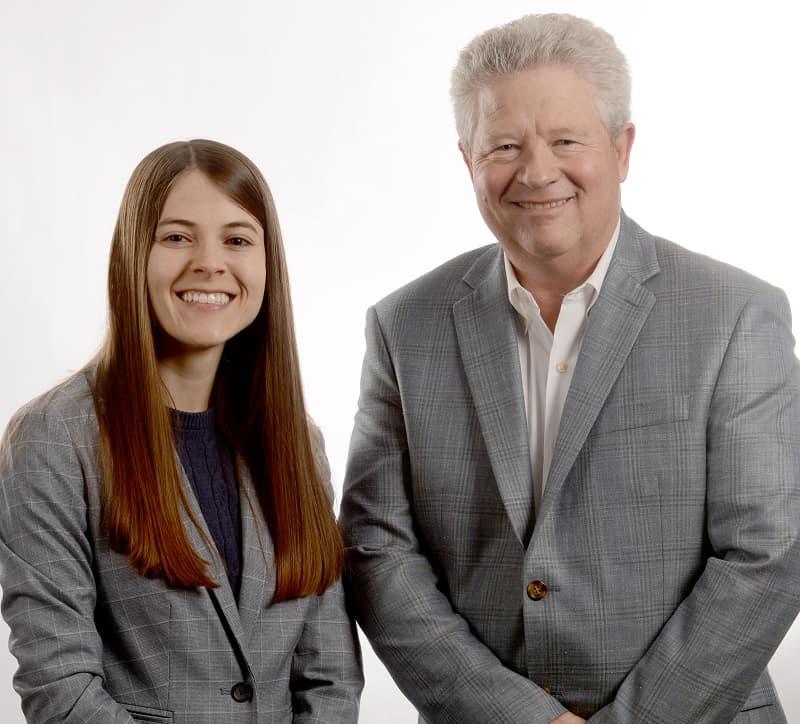 Dr. Clare Brown, '13, was recently interviewed by CNN for her research published in the Journal of the American Medical Association (JAMA).
For her doctoral dissertation at the University of Arkansas for Medical Sciences (UAMS), Brown studied the effect of Medicaid expansion on low birth weight and preterm birth. She and her colleagues found that the expansion improved disparities between black and white infants.
"Through Medicaid expansion, low-income women are more likely to have continual insurance coverage, [meaning] these women could potentially be healthier because of access to health services [before, during, and after pregnancy]," Brown said.
Brown defended her dissertation this past December and submitted her research for publication at the insistence of her advisor and co-author, Dr. J. Mick Tilford, UAMS professor and chair of the Department of Health Policy and Management.
A week after submission, Brown and Tilford "got really excited" because they had not heard back from JAMA, meaning the article had not been rejected but rather was being reviewed for publication.
On March 14, JAMA contacted Brown and Tilford to inform them their research was published. Brown recalls the day was "pretty emotional." It was her late grandfather's birthday, and Tilford has advised Brown since beginning her master's in public health in 2013, so he, too, understood the importance.
"We both had a few tears in our eyes that day," Brown shared. "Dr. Tilford had heard many stories about my grandpa, and he knew it was an emotional day for me overall."
Brown said her interest in research began at Lyon when she conducted research outside of Mexico City with Professor of Political Philosophy Dr. Scott Roulier and psychology professor, Dr. Patrick Mulick. They evaluated the outcomes of ProSalud, a project aiming to prevent common diseases and reduce healthcare costs.
"That [research] really opened my eyes to evaluating public health and social programs," she said.
When selecting a college, Brown could have been "in competition in other programs," but she chose Lyon because she "loved the environment at Lyon and how close-knit of a community it was."
Brown's mother, Dr. Verona Bebow, family physician and also a graduate of UAMS, shared that Brown's older brother attended Harvard for undergrad, and Bebow felt that Brown could have gone to a number of "elite" schools, but after visiting Lyon, she was decided.
"It turned out to be a great fit for her," her mom said.
Brown's father, Dr. Larry Brown, who has a Ph.D. in organic chemistry from Vanderbilt, said "I'd put Lyon up against Harvard any day. It was a great experience for Clare because of the quality of the classes and the faculty."
Brown said her experience with faculty mentorships "translates to [her] teaching" at UAMS today. She helps her students with their research and tries to be readily accessible to them.
As for what's next, Brown plans "to stick around UAMS and continue [her] research." She is currently an instructor at UAMS.
So far, her research has been featured in the Arkansas Democrat Gazette and Arkansas NPR. According to UAMS Communications Specialist Ashley McNatt, Brown's research has been all over the news, and they expect more interviews to come.
Brown's college within UAMS, the College of Public Health, has recognized that "this publication makes it the first time in history that a study originating in the College of Public Health has been published in JAMA."
Brown graduated with her B.A. in psychology from Lyon College in 2013. She earned her MPH from UAMS in 2015, and she completed her Ph.D. in Health Systems and Services Research from UAMS in December 2018.
Article originated from: https://www.lyon.edu/Lyon-college-news/posts/lyon-graduate-publishes-research-in-jama-featured-on-cnn