Langston Offering Osteoporosis Clinic
Langston Offering Osteoporosis Clinic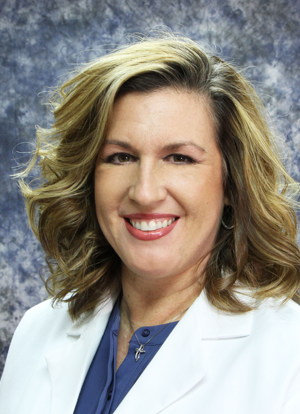 (Mountain View, Ark.)— Carla Langston, MSN, APRN, FNP-C, at the White River Orthopaedic & Sports Medicine Clinic is now offering care for those diagnosed with Osteoporosis.
Langston works in collaboration with Orthopaedic Surgeons John Akins, MD, and Charles Varela, MD.
Osteoporosis is a disease where patients suffer from increased risk of bone fracture due to porous and fragile bones. This condition usually has no warning signs and is not often diagnosed until the first fracture occurs. Treatments include a diet high in calcium or supplements, Vitamin D or supplements, weight bearing exercises and strength training; which helps build and maintain strong bones. Carla works together with you to achieve a whole-person approach which is individualized.
Langston obtained a Bachelor of Science in Nursing from the University of Central Arkansas in 1995. She recently completed her Master of Science in Nursing from the Arkansas State University. She is an active member of the National Osteoporosis Foundation and recently attended the Interdisciplinary Symposium for Osteoporosis in San Diego, California. She is dedicated to the latest developments and advances in the prevention, diagnosis, treatment and technology of osteoporosis.
The White River Orthopaedic & Sports Medicine Clinic is located at 2110 East Main Street in Mountain View. The clinic is open Monday through Friday from 8am to 4:30pm. If you or a loved one is suffering from Osteoporosis or would like a consultation to determine your risks factors for developing Osteoporosis, call 870-269-8300 to schedule an appointment.
The White River Orthopaedic & Sports Medicine Clinic is an affiliate of White River Health (WRHS).
WRHS offers Orthopaedic services through North Central Arkansas.
Josh McIntosh, APRN, at the WRMC Orthopaedic & Sports Medicine Clinic in Batesville also provides Osteoporosis Care.
For more information about the Osteoporosis Clinic in Batesville, call 870-793-2371
###