Keel Welcomed as Provider at the Newport Diagnostic Medical Clinic
Keel Welcomed as Provider at the Newport Diagnostic Medical Clinic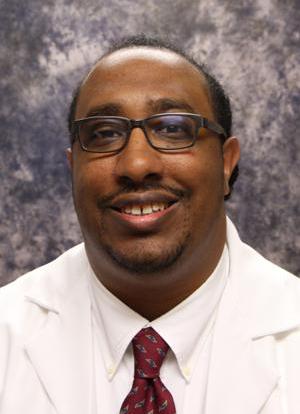 (Batesville, Ark.) - Mitchell Keel, MD, was recently welcomed as an Internal Medicine provider at the Newport Diagnostic Medical Clinic, soon to be White River Health Family & Specialty Care. He joins Marlo Hargrave, APRN, Family Medicine. In her practice, Marlo treats patients of all ages and has served the Jackson County area since 2018.
As an Internal Medicine physician, Dr. Keel will see adults for a variety of health-related services ranging from general wellness to complex illnesses. His services included diagnosis and treatment.
Dr. Keel attended Medical School at Meharry Medical College. He completed his Internal Medicine residency at White River Health – White River Medical Center.
"During my residency at White River Medical Center, I learned a great deal about our community and was fortunate to meet a lot of great people," said Dr. Keel. "I'm excited to meet new patients in the Newport area and join them in becoming healthier. I hope to work as a team with every patient to set and accomplish long-term healthy goals."
Dr. Keel is from Indianapolis, Indiana. He enjoys family time with his Mom, Dad, Brother and Sister. His main hobby is watching sports, specifically basketball and football.
The Newport Diagnostic Medical Clinic (soon to be White River Health Family and Specialty Care) is located at 2200 Malcolm Avenue, Suite B in Newport. The clinic is a part of the White River Health clinic network and is open Monday through Thursday from 8AM to 5PM. For appointments, contact the clinic at 870-512-2500.