Karen Taylor- Employee of The Month - WRMC - March - 2020
Karen Taylor- Employee of The Month - WRMC - March - 2020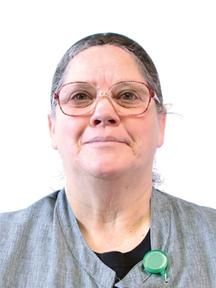 Karen Taylor from Dietary, is the White River Medical Center (WRMC) March Employee of the Month for best demonstrating the "Respect" Standard of Behavior.
Karen has been an employee of WRMC for eight months. She previously worked in Recup. In her role as a Dietary Aide, Karen serves food, assists customers at the cash register, greets customers, cleans,and stocks shelves. What she likes most about working at WRMC is helping people out and she enjoys her bosses.
Karen and her husband, Lee have been married for 20 years, and have one daughter, Megan. Karen enjoys fishing in her free time.