Inspiring the Love of Reading for Newborns at White River Medical Center
Inspiring the Love of Reading for Newborns at White River Medical Center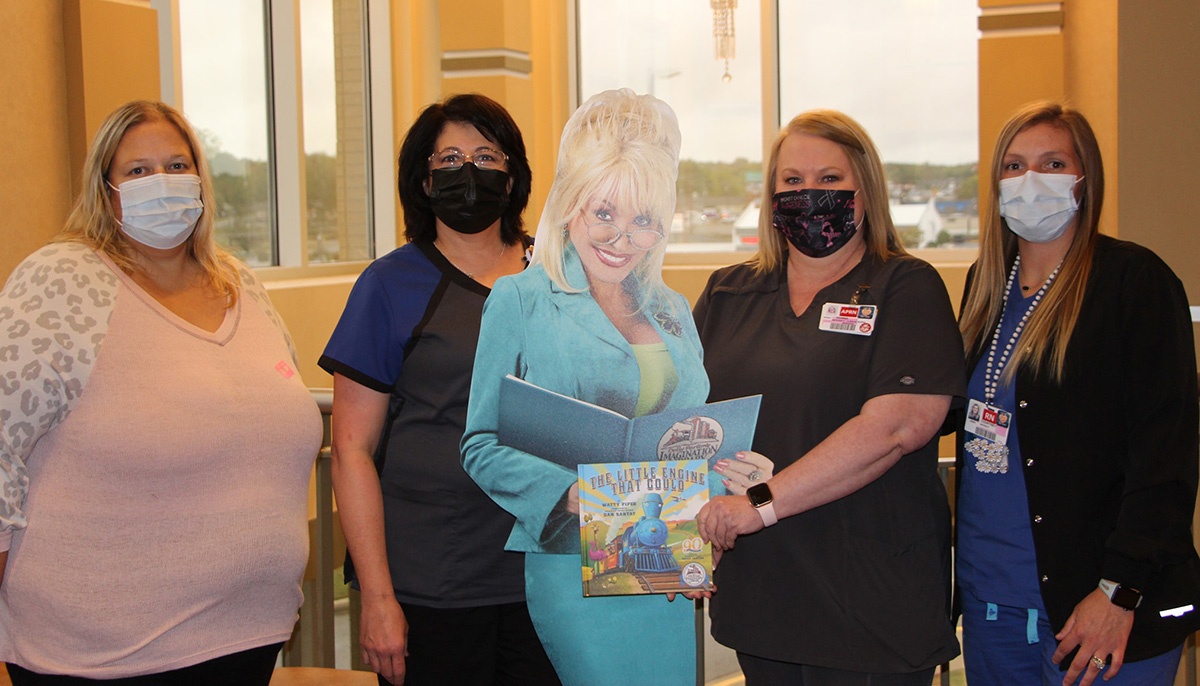 (Batesville, Ark.)— White River Health (WRHS) is happy to be partnering with United Way of North Central Arkansas to provide free books to all children born at White River Medical Center (WRMC) through Dolly Parton's Imagination Library (DPIL).
The Imagination Library program is dedicated to inspiring a love of reading by gifting books free of charge to children from birth to age five through a partnership with DPIL and local independent affiliates such as the United Way of North Central Arkansas. Parents of babies born at WRMC are provided with the opportunity to enroll their child in DPIL before leaving the hospital. WRHS staff provides newborns born at WRMC with their first book, The Little Engine that Could, and coordinate with the United Way of North Central Arkansas to enroll newborns in the program. After enrollment, DPIL will then mail specially selected, age-appropriate books to registered children monthly with financial support provided by WRHS.
Since launching in 1995, DPIL has become the world's preeminent early childhood book gifting program. Currently, 53,000 Arkansas children receive books each month at no cost from independent Imagination Library affiliates operating in all 75 counties in Arkansas. The Imagination Library mails more than 1.9 million books each month to registered children from birth to age five.
The flagship program of The Dollywood Foundation has mailed well over 165 million free books in Australia, Canada, The Republic of Ireland, United Kingdom and the United States. The program's impact has been widely researched, and results suggest positive increases in key early childhood metrics. DPIL received the Library of Congress David M. Rubenstein Prize for its work in delivering more than 160 million books to children around the world in 2021, and a Library of Congress Best Practice award in 2014. Penguin Random House is the exclusive publisher for Dolly Parton's Imagination Library.
###