Dr. Luebker Joins White River Health Rheumatology
Dr. Luebker Joins White River Health Rheumatology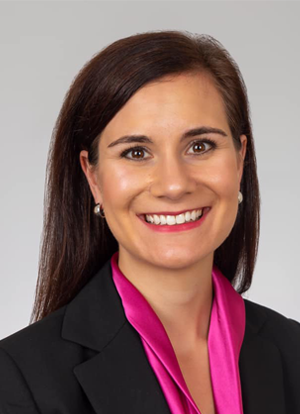 (Batesville, Ark) – Gary Paxson, WRH President and CEO, is pleased to welcome Sarah Luebker, DO, to WRH Rheumatology and the medical staff at White River Medical Center (WRMC). She joins Caitlin Andryka, PA-C. Dr. Luebker accepts new patients by referral and current patients of the clinic previously under the care of Dr. Francis Nardella.
Dr. Luebker completed a Rheumatology Fellowship at Vanderbilt University in Nashville, Tennessee. She completed an Internal Medicine residency at the Medical School of South Carolina in Charleston. Dr. Luebker earned a Doctor of Osteopathic Medicine from Liberty College of Osteopathic Medicine in Lynchburg, Virginia.
Dr. Luebker is originally from Minnesota and looks forward to relocating to North Central Arkansas with her family. She is delighted to be a part of a welcoming and growing community.
Doctors of Osteopathic Medicine (DOs) prevent and treat illness and injury by learning how lifestyle and environmental factors affect a patient's well-being. Rheumatology focuses on the nonsurgical treatment of musculoskeletal disease and systemic autoimmune conditions referred to as rheumatic diseases.
WRH Rheumatology is open Monday through Thursday from 8am-5pm for appointments. For more information, call (870) 262-1500.
WRH is a not-for-profit healthcare system serving residents throughout North Central Arkansas. The system includes White River Medical Center (WRMC) in Batesville, Stone County Medical Center (SCMC) in Mountain View, outpatient facilities, primary care facilities, and specialty physician office practices. WRH is a member of the Premier Alliance, the American Hospital Association, and the Arkansas Hospital Association and licensed by the Arkansas Department of Health.
###
Posted 7/10/2023