Dennis Brackett - WRMC Employee of the Month - November - 2019
Dennis Brackett - WRMC Employee of the Month - November - 2019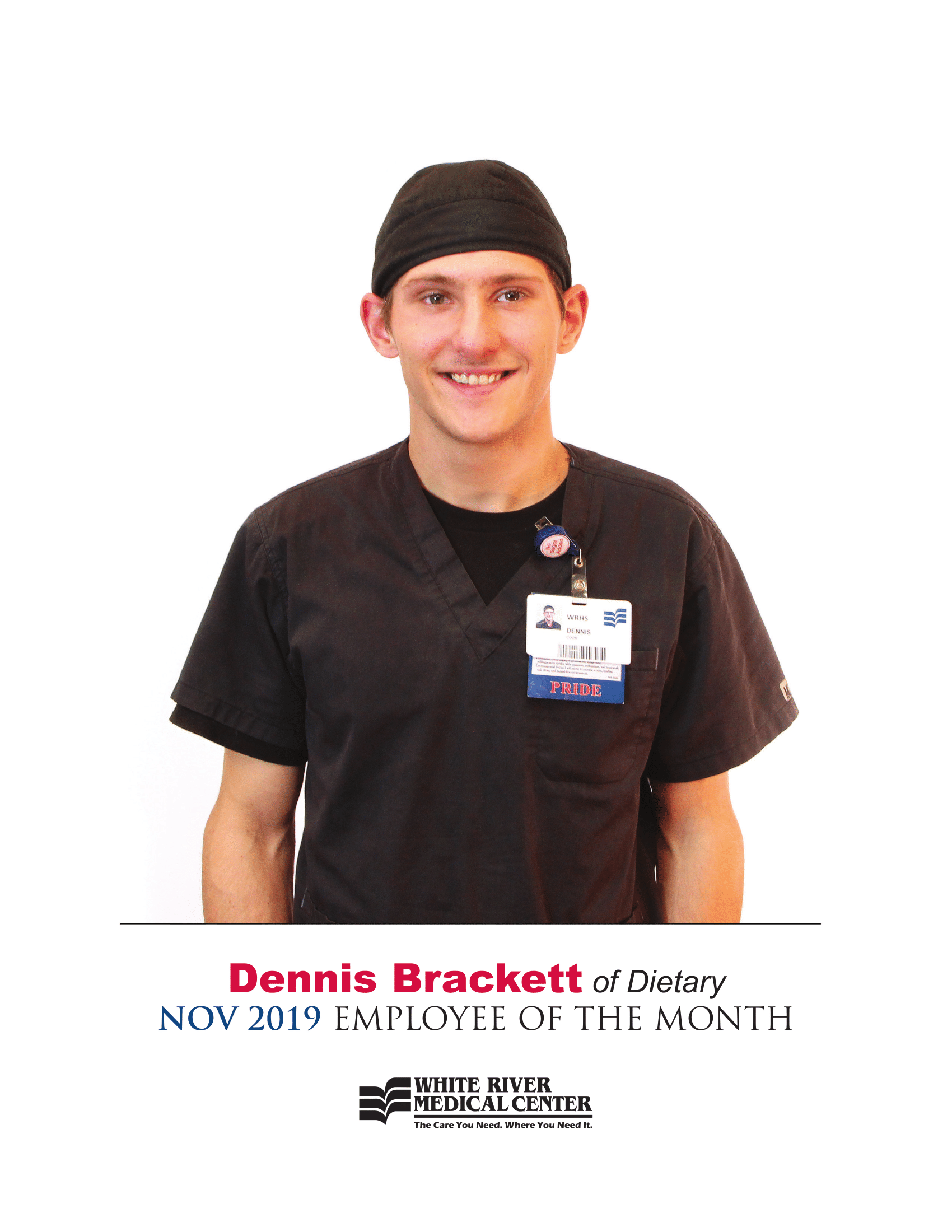 Dennis Brackett was choosen as the WRMC November 2019 Employee of the Month representing the standard, Involved.
In Dietary Dennis assists with prepping, cooking, and serving food among other duties. Dennis has been with WRMC for two years and enjoys meeting new people at his job every day.
Dennis enjoys being with his family, and volunteering his time as a Fire Fighter and First Responder.