Cockrill Welcomed as Executive Director of Cardiovascular Services
Cockrill Welcomed as Executive Director of Cardiovascular Services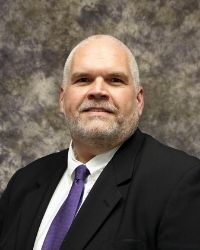 White River Health (WRHS) is pleased to welcome Doyle B. Cockrill, BSN, RN, CNOR, as Executive Director of Cardiovascular Services. As Executive Director of Cardiovascular Services, Doyle is responsible for managing Cardiology Services at WRMC, Cath Lab, Cardiac Rehab, and WRHS Cardiology Clinics.
"Doyle is experienced in cardiovascular services," said Gary Paxson, President and CEO of White River Health. "He has excellent leadership skills and maintains great rapport with employees. We are thrilled to have him at White River Health."
Cockrill has a Bachelor of Science in Nursing from Arkansas State University in Jonesboro.He has 20 years of healthcare experience as a staff nurse in Cath Lab, Nurse Manager in Cath Lab, Director of Surgical Services, Director of Cath Lab, and Clinical Specialist with Medtronic pacemaker division.
"Cardiology is very important to me and patient care is near and dear to my heart. With heart disease being the leading cause of death in Arkansas, prevention and education is vital," said Doyle. "Over the years of being in the Cath Lab, I held only one piece of the puzzle.
With cardiology as a whole, there is the opportunity to set up education and screening to identify the signs and symptoms of heart disease, identify the people that need diagnostic and interventional services, streamline the care of our patients, and make things more efficient for them as they maneuver through our health system - from their provider office visits to their rehabilitation."
WRHS is a not-for-profit healthcare system serving residents throughout North Central Arkansas. The system includes hospitals, outpatient facilities, primary care and specialty physician office practices, and senior citizen centers. WRHS is a member of the Premier Alliance, the American Hospital Association, and the Arkansas Hospital Association and licensed by the Arkansas Department of Health.