Celebrate Self Love this Valentine's Day
Celebrate Self Love this Valentine's Day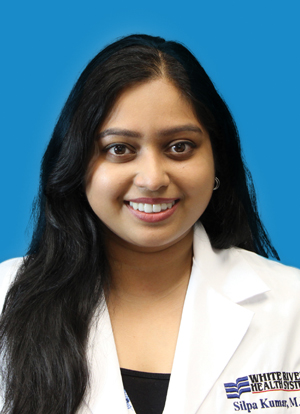 Valentine's Day is a time to celebrate love and show appreciation for the special people in our lives. While we often focus on romantic relationships, we must remember the importance of self-love as well as taking care of all our loved ones. One way to do this is by regularly following up with our physician and staying on top of our health.
According to a study by the Journal of Medical Internet Research, patients who regularly attend follow-up appointments with their doctor have better health outcomes and a higher likelihood of adhering to treatment plans. Consistent follow-up appointments allow patients to receive personalized care and updates on their health status, as well as address any questions or concerns they may have. Along with follow-up on specific issues, once-a-year routine wellness visits help to ensure you are on top of your care all year round.
These appointments provide physicians the opportunity to catch potential health problems early on and prevent them from becoming more serious. The American Heart Association found that individuals with heart disease who attended regular follow-up appointments had a lower risk of heart attack, stroke, and death. Furthermore, following up with your physician can help improve communication and foster a strong relationship between doctor and patient. This relationship can lead to better understanding and trust, resulting in improved health outcomes. Just like any healthy relationship, open and regular communication is key.
Taking care of our health should be a top priority, and keeping regular appointments with your physician is an essential component of this. This Valentine's Day let's show ourselves some love and make a commitment to staying on top of our health by scheduling regular follow-up and wellness appointments with our doctor. Not only will this improve our physical health, it will also give us peace of mind knowing that both ourselves and our loved ones are doing all we can to take care of each other.
Posted March 22, 2023