Brandie Nast, RN - WRMC - January 2020 Employee of The Month
Brandie Nast, RN - WRMC - January 2020 Employee of The Month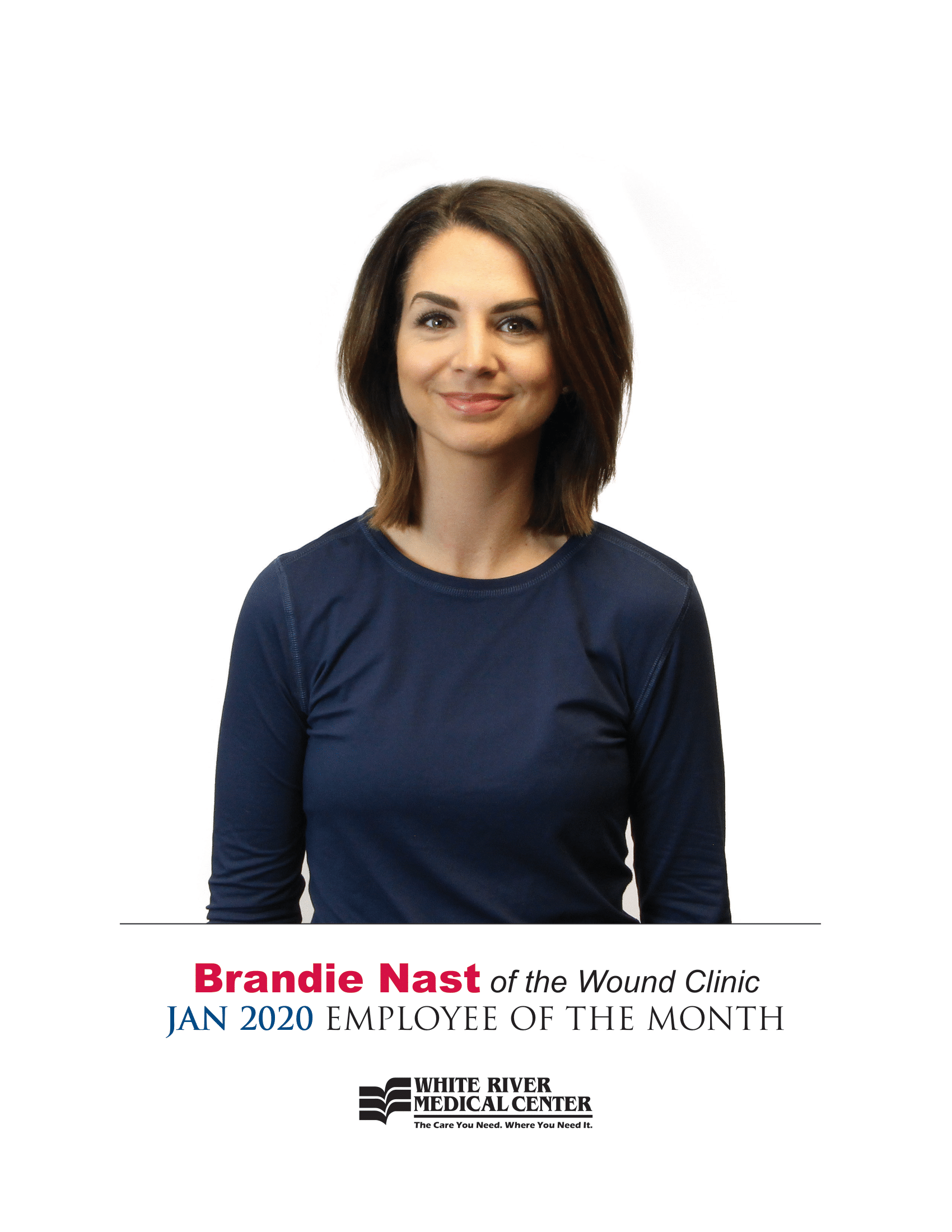 Brandie Nast, RN was recently chosen as the WRMC January 2020 Employee of the Month.
Brandie works as an inpatient wound care nurse at WRMC. As a wound care nurse, Brandie provides evaluation, assessment, and a variety of prescribed treatments for patient wounds. She also assists with transitioning patients to outpatient status for continued care.
"It is nice to work in a place where everyone shares the same vision about providing the best patient care," said Brandie. She also stated, "We are all here to support patients and families when they need us the most."
Brandie has been with WRHS for four years, working in the WRMC progressive care unit as well as wound care. When she isn't working, you can likely find her spending time with her husband of 10 years and their two beautiful daughters. Brandie's family loves to be outdoors. Some of their favorite activities are hiking, biking, and spending time at home doing yard work.
Thank you for your continued work and dedication to your patients, co-workers, and our system.
We appreciate you.
Congratulations.