Batesville Family Care Welcomes Providers
Batesville Family Care Welcomes Providers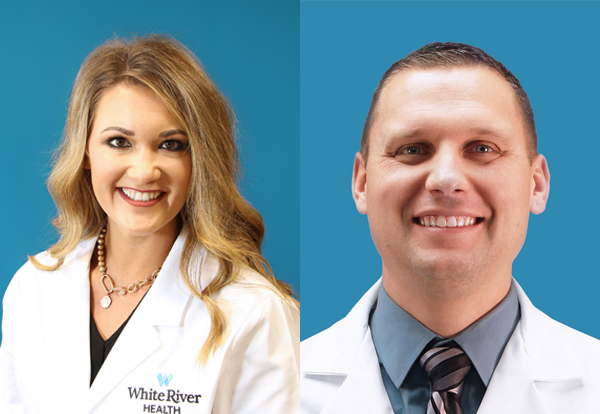 (Batesville, Ark.) - Jerrod Anderson, MD, and Whitney Melton, APRN are relocating to White River Health (WRH) Family Care on 1215 Sidney Street, Suite 300. Anderson and Melton will be joining Julia Allen, MD, David Fielder, MD, William Waldrip, MD, and Melinda "Sissy" Ford. APRN. All patient records and care will be transferred to the new location starting August 7th.
Anderson received his medical degree from Windsor University School of Medicine in St. Kitts. He completed a Family Medicine residency at UAMS Northeast/St. Bernard's Regional Medical Center in Jonesboro. He is a member of the American Academy of Family Physicians. He accepts patients of all ages.
Melton has more than 18 years of experience serving at WRH in various roles. She is a board-certified Family Nurse Practitioner by the American Nurse Credentialing Center. As an APRN, Melton provides primary care, care for chronic conditions, and acute and preventative care to patients of all ages.
Clinic hours for WRH Family Care Sidney Street are Monday through Friday 8am - 11pm. Appointments are available both in-person and via telemedicine. To make an appointment, call (870) 793-1126.
WRH is a not-for-profit healthcare system serving residents throughout North Central Arkansas. The system includes White River Medical Center (WRMC) in Batesville, Stone County Medical Center (SCMC) in Mountain View, outpatient facilities, primary care facilities, and specialty physician office practices. WRH is a member of the Premier Alliance, the American Hospital Association, and the Arkansas Hospital Association and licensed by the Arkansas Department of Health.
###
Posted 7/20/2023