Angela Sutherland - WRMC Employee of the Month - December 2019
Angela Sutherland - WRMC Employee of the Month - December 2019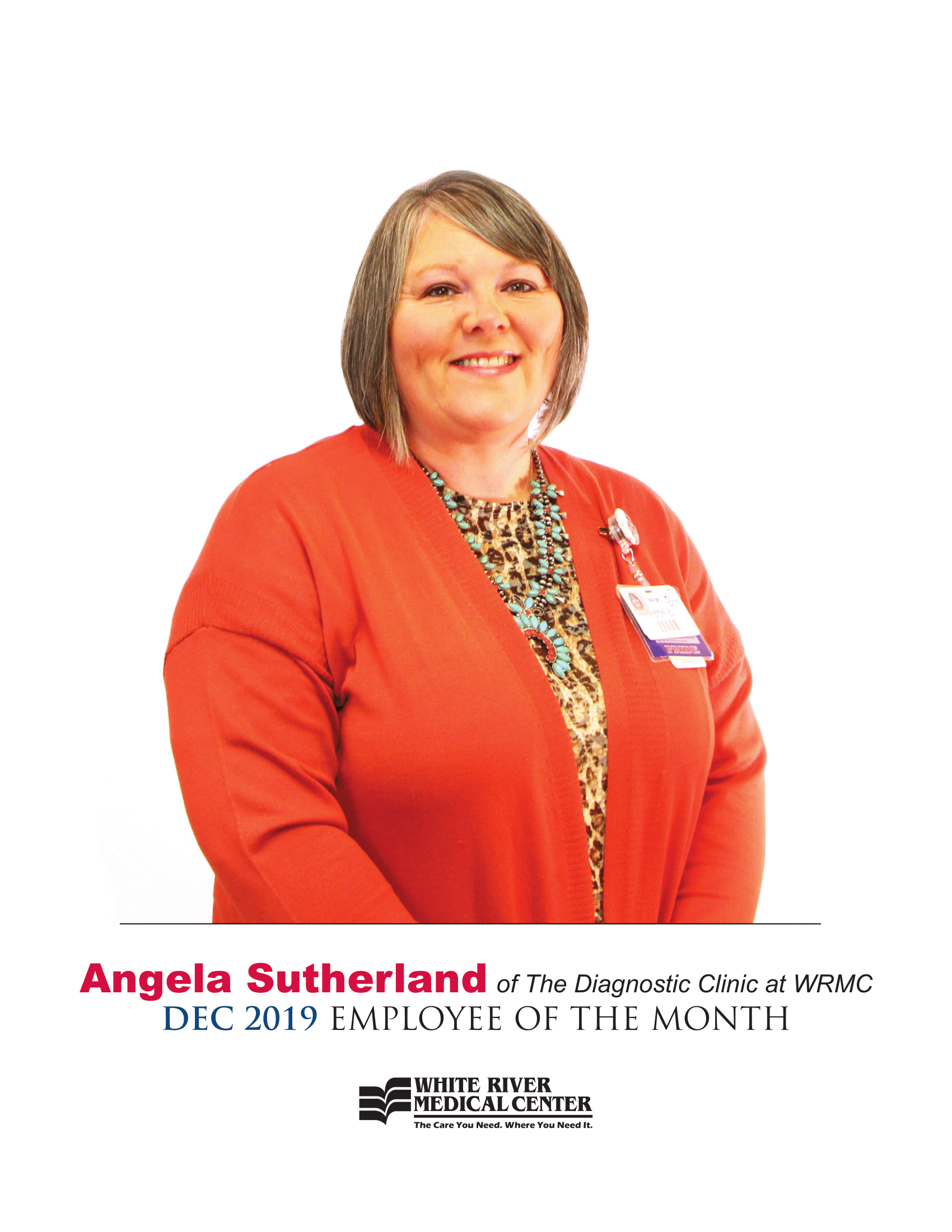 Angela Sutherland, Biller at the Diagnostic Clinic at WRMC was recently choosen as the Employee of the Month representing the standard, Demeanor.
Angela has been with WRHS since 1998. She states she has been "Blessed with the best" co-workers, supervisors, and physicians over her time here.
Angela enjoys her job responsibilities which include assisting patients and their family members with billing, coordinating insurance claims, and many other tasks to ensure the clinic runs smoothly.
In her free time you can probably find Angela tending to her family farm in Drasco called the Breezy Bayou Angus, or spending time with her beloved husband, children, and dog.