Anantha Leads Presentation for Healthcare Professionals
Anantha Leads Presentation for Healthcare Professionals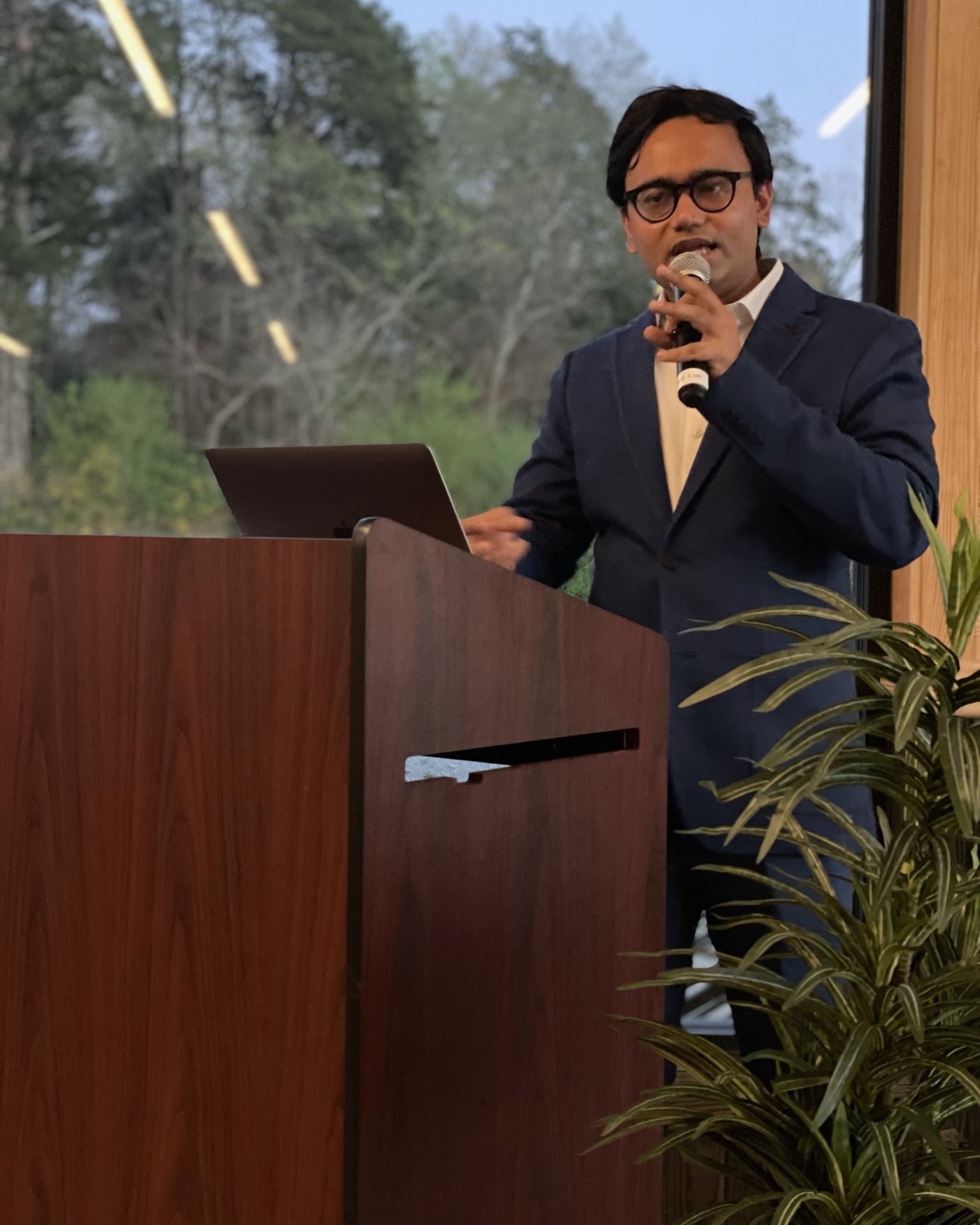 (Batesville, Ark.) – Dr. Mahesh Anantha, Interventional Cardiologist at WRMC Cardiology, recently hosted a presentation for more than 80 providers and healthcare professionals discussing Amputation Prevention and the different tools to treat Peripheral Arterial Disease (PAD). PAD refers to blockages in leg arteries leading to leg pain and in advanced stages, wounds, ulcers, that eventually require amputation. The event was sponsored by Boston Scientific, Avinger, and CSI.

This educational event addressed the increasing incidence of PAD and critical limb ischemia (CLI). These conditions are associated with poor long-term outcomes and extremely high mortality rates.

Dr. Anantha states "The goal of the meeting was to spread awareness of this disease, to encourage appropriate screening, and to prevent amputations." During his speech, he encouraged early referral for those patients in whom PAD is suspected. Risk factors for PAD include smoking, high cholesterol, diabetes, hypertension, chronic kidney disease, family history of vascular disease, and a sedentary lifestyle. Those who are male or 50 years of age or older are at greater risk factors for this disease. Signs of PAD include leg cramps with walking or at rest, slow/non-healing sores on the legs, prominent varicose veins, and discoloration of the legs. If you have these symptoms, ask your primary care professional if PAD screening is appropriate for you.

Dr. Anantha specializes in treating patients with heart attack or chest pain by performing angiograms and stents in life-threatening situations, to relieve blockages in the heart vessels. He also specializes in treating patients with leg pain, ulcers, and patients at risk of losing limbs due to poor blood flow by performing catheter-based procedures and placing stents. His practice includes diagnosing and treating patients with several heart conditions including coronary artery disease, congestive heart failure and abnormal heart rhythms using advanced imaging techniques and appropriate medications.

Dr. Anantha completed his medical residency at the Creighton University, research training at the Mayo clinic, cardiovascular fellowship at the University of Minnesota, and then interventional cardiology fellowships from the Yale University and the University of Arizona.
WRMC Cardiology is located at 16 Hospital Circle, Suite A, in Batesville. The clinic is open Monday through Thursday from 8AM to 4PM. To schedule an appointment, call (870) 793-7519. For more information on Dr. Anantha, visit WhiteRiverHealthSystem.com.