AHA awarded WRHS Diamond Awards
AHA awarded WRHS Diamond Awards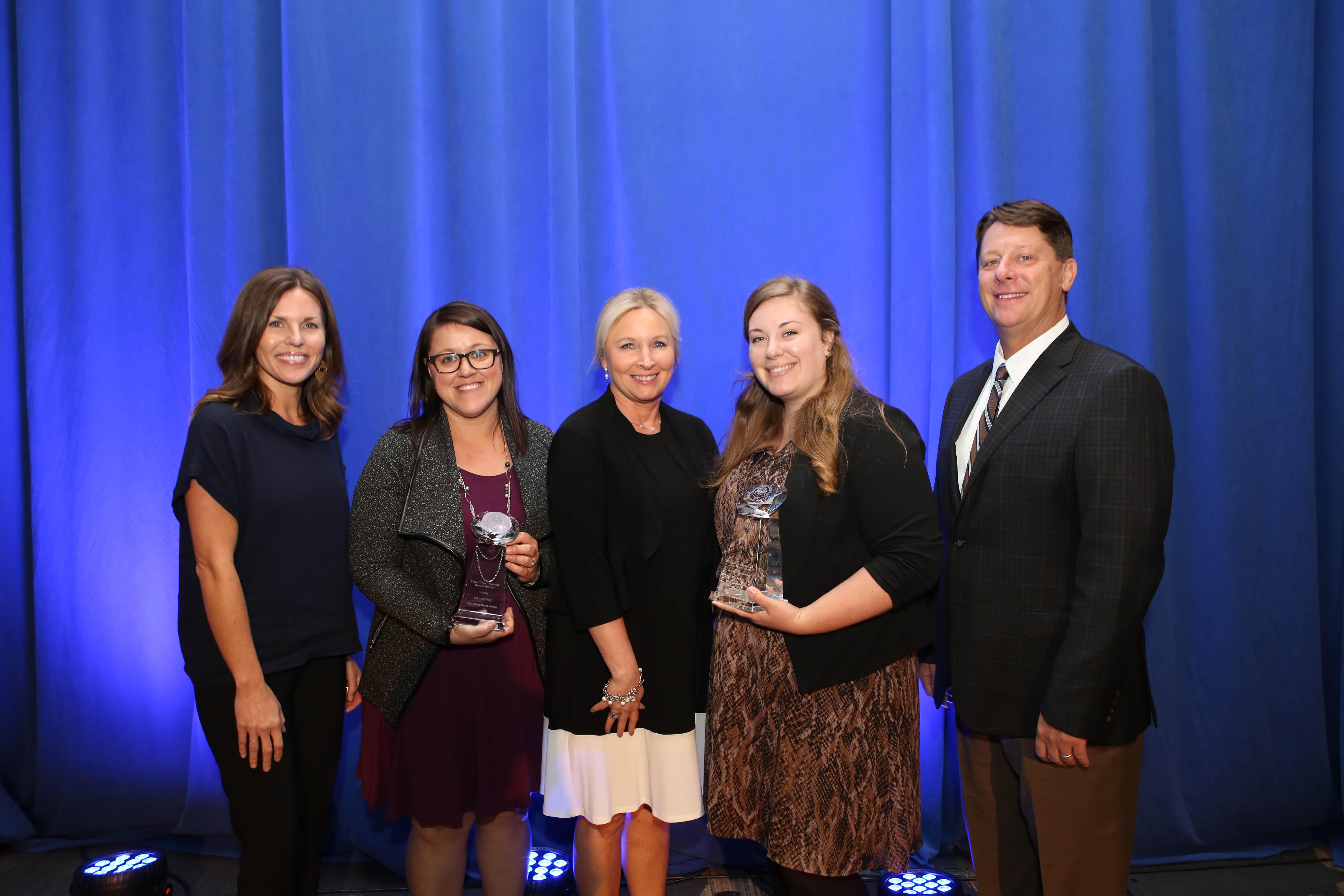 The Arkansas Hospital Association (AHA) awarded the White River Health (WRHS) Marketing Department two Diamond Awards during the AHA Annual Meeting earlier this month.
The Diamond Awards were for: Advertising – Total Campaign Category for the Orthopaedic Mako Robotic - Arm Assisted Surgery Campaign Writing Category for the article Village Helps Greyhound Back on this Feet.
In the photo are: Brooke Pryor, President of the Arkansas Society for Healthcare Marketing and Public Relations (ASHMPR); Annie Solis, WRHS Marketing Supervisor; Michele Wood, WRHS Marketing Director; Jerrika Davis, Marketing Specialist; and Bo Ryall, AHA President and CEO.
In addition to those pictured accepting the award, members of the WRHS Marketing Department include:
Jody Smotherman, Vice President of Community Engagement
Damian DeLoach – Graphic Designer
Amy Finster – Community Engagement Coordinator
Caroline Fowlkes – Physician Liaison
Brad Lamb – Physician Liaison
Sheila Mace – PR Coordinator
Bailey Williams – Marketing Specialist