2019 WRHS HealthFirst - Women's Health Expo
2019 WRHS HealthFirst - Women's Health Expo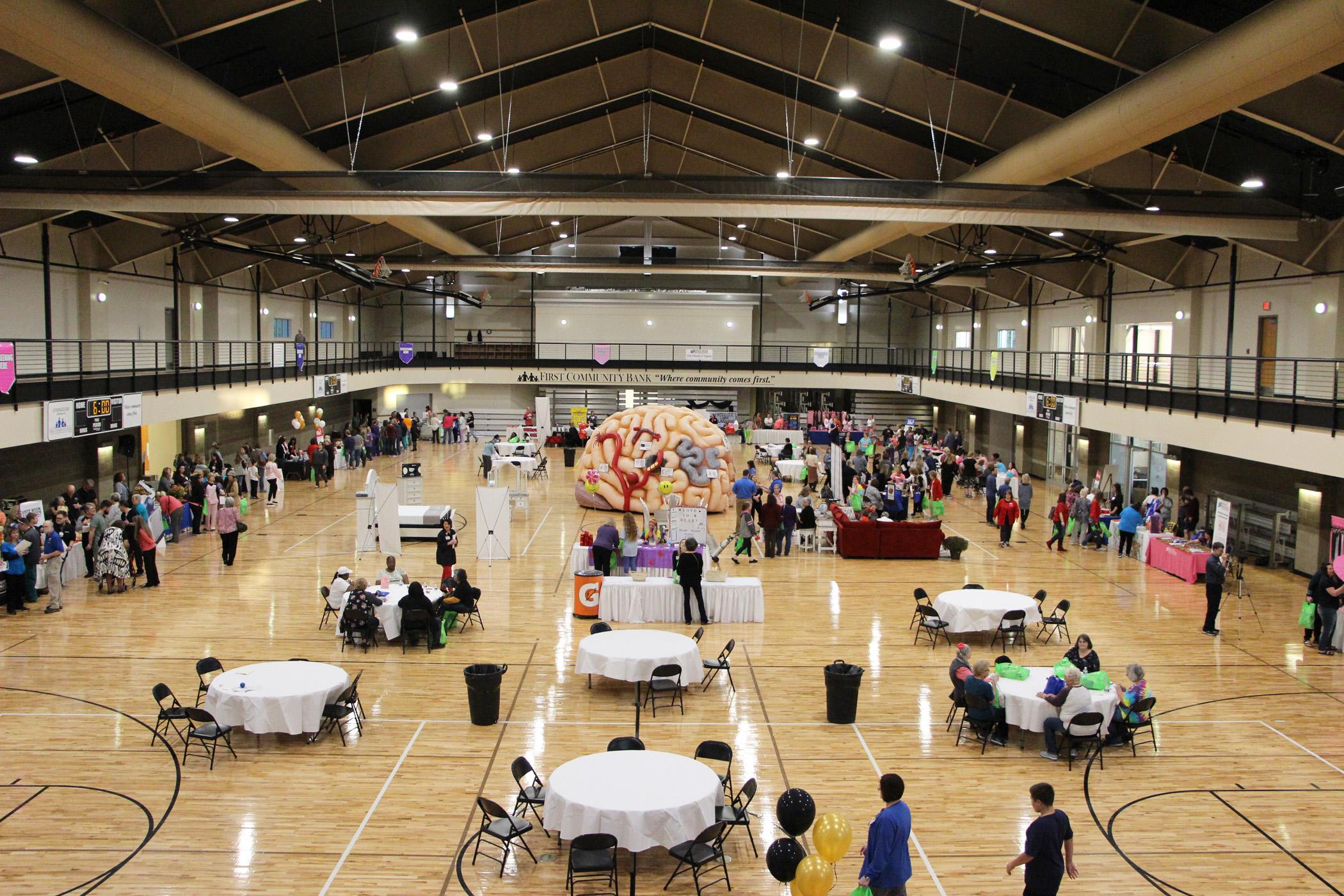 Fall is returning to Batesville, and that means it is time for the HealthFirst Women's Health Event! For the eighth consecutive year, First Community Bank and White River Medical Center (WRMC) have partnered to offer women of the area an event focused on women's health. HealthFirst Women's Health Event will be presented at the Batesville Community Center on Tuesday, October 22nd, from 4:00 to 7:00 PM. This year's event theme, Treasure Your Health, will be full of pirate-filled fun, reminding women of all ages of the value of their health.
"Women often spend so much time taking care of others that they neglect their own health and well-being," said Michele Wood, Director of Marketing at White River Health. "For the past eight years, we've had the great pleasure to work with First Community Bank to give the women of our community a fun night out. Each year, women come with friends, sisters, mothers and daughters to focus on their health in a relaxed, enjoyable atmosphere. This year, we'll have fun with our "Treasure Your Health" theme in the search of the purest gold in life – your health."
The primary purpose of the HealthFirst Women's Event is to raise awareness and provide practical tools for prevention and overall good health. HealthFirst will include free screenings for balance testing, blood pressure, body fat percentage, bone density, cholesterol/glucose, ENT screening, and more. New screenings include the Carotid Artery Screening, Skin Cancer Screening, Thyroid Screening, and Ultrasound Aorta Screening. The event will also host several education booths with information on healthy eating and exercise tips, smoking cessation, mammography, cancer treatment, safe sleep practices for babies, and more. Flu shots will be provided during the event. Participants should also visit the WRMC Pharmacy booth where the Independence County Sheriff's Department will be providing a Drug Take Back for all who would like to conveniently dispose of unused or expired prescriptions.
While supplies last, guests 18 and older will receive a free linen drawstring bag. For the first time ever, a limited number of event-themed shirts will be available for purchase. Attendees 18 and older may also register for a chance to win several fabulous "Treasure Your Health" door prizes!
###