2019 July WRMC Employee of the Month
2019 July WRMC Employee of the Month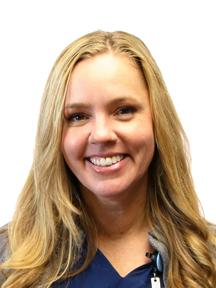 Heather Goetzman, RN, was selected as the July WRMC Employee of the month. Heather is the representative of the standard Demeanor.
Heather has worked at WRHS for three years. She is currently working as the Pre-Op/Post-Op Charge RN in addition to attending school to receive her BSN in Nursing. She has also worked on the OB/Labor and Delivery unit.
"I love being part of a team that truly loves their patients. I also enjoy the teamwork that WRMC employees offer one another every day." Said Goetzman, when asked what is her favorite thing about working for WRMC.
In her free time Heather enjoys spending time outdoors with her five children.
Thanks Heather, for your dedication to our system and patients!