Thomas Appointed as SCMC Chief Operating Officer
Thomas Appointed as SCMC Chief Operating Officer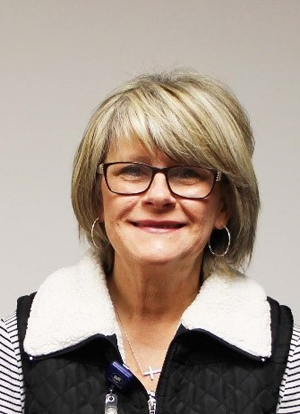 (Mountain View, Ark.) – Gary Paxson, President and CEO of White River Health is excited to introduce Kathy Thomas, MSN, RN, CPHRM, CHC, as the new Vice President and Chief Operating Officer (COO) and Chief Safety Officer at Stone County Medical Center (SCMC).
Kathy has been a Registered Nurse (RN) for 33 years, most of which were in served in leadership roles. She began her career at White River Health in 2008 as the Third Floor Nursing Director at White River Medical Center (WRMC) in Batesville. She became a Medical Surgical Nursing Director at WRMC in 2009. In 2014, she transferred to a position as Director of Risk Management/Compliance. She served in this role for seven years before being promoted to Executive Director of Risk Management/Compliance.
Kathy has an Associate of Science in Nursing from Arkansas State University and a Bachelor of Science in Nursing from Southeast Missouri State University. She received her Master of Science in Nursing from the University of South Alabama.
"I am eager to use the wisdom and knowledge that I have gained throughout my career in healthcare to serve and make a difference at SCMC," said Kathy. "My goal is to maintain and grow a culture of caring beyond healthcare, and provide service that supports the mission, vision, and values of White River Health."
In addition to her role at White River Health, Kathy serves as a City Council Member for Oxford, AR; a Board Member for New Beginnings Pregnancy Help Center in Ash Flat, AR; Advisory Board Member for UACCB College of Nursing and Health Professions; and Governor's Quality Award Senior Examiner.
"I am very excited and blessed to serve employees and patients at SCMC and the Mountain View community," said Kathy.
Kathy was born in Trumann, AR and lives in Oxford, AR. Together, she and her husband, David Thomas, have six children, nineteen grandchildren, and two dogs: Rost and Willie. When Kathy isn't working or spending time with family, she enjoys hiking and writing.
Stone County Medical Center is a 25-bed critical access hospital serving Mountain View and the surrounding area. SCMC is an affiliate of White River Health, a multi-facility not-for-profit organization serving North Central Arkansas. For more information, please call 870-269-4361.