President and CEO Earns Top Healthcare Management Credentials
President and CEO Earns Top Healthcare Management Credentials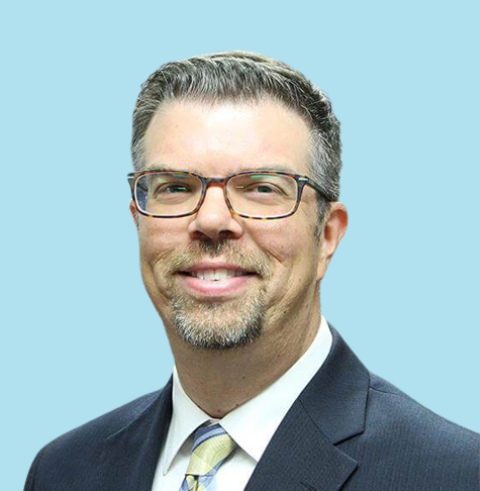 Gary Paxson, RN, BSN, MS, White River Health, President/CEO recently became a Fellow of the American College of Healthcare Executives, the nation's leading professional society for healthcare leaders.
Fellow status represents achievement of the highest standards of professional development. Only 8,866 healthcare executives hold this distinction. To obtain Fellow status, candidates must fulfill multiple requirements including meeting academic and experiential criteria, earning continuing education hours, demonstrating professional/community involvement, and passing a comprehensive examination. Fellows also commit to ongoing professional development and undergoing recertification every three years.
"The healthcare management field plays a vital role in providing high-quality care to the people in our communities, which makes having a standard of excellence promoted by a professional organization critically important," says Deborah J. Bowen, FACHE, CAE, president and CEO of ACHE, "By becoming an ACHE Fellow and earning the distinction of broad certification from ACHE, healthcare leaders demonstrate a commitment to excellence in serving their patients and the community."
Paxson joined White River Medical Center (WRMC) in 2012 as Chief Information Officer. A graduate of Saint Anthony College of Nursing, Rockford, IL with a Bachelor of Science Nursing and Bellevue University with a Master of Science Information Systems Management and Healthcare Administration concentration, Gary has 25 years of healthcare experience. After serving as Chief Quality Officer, WRMC Administrator, and WRHS Successor CEO, Paxson became WRHS President and CEO in 2019.
"On behalf of the WRHS Board of Directors, I congratulate Gary on this professional achievement," said Kevin Rose, Chairman, WRHS Board of Directors. "The completion of this 3-year long journey to achieve Fellow status while leading our organization during the COVID-19 pandemic speaks to Gary's focus, determination, and dedication to improving the lives and care of all of the residents in the WRHS service area through better healthcare."