Esophageal Cancer: Don't Ignore that Burn in Your Throat
Esophageal Cancer: Don't Ignore that Burn in Your Throat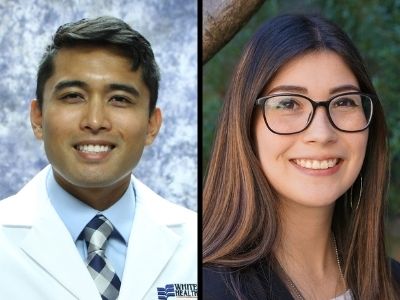 It goes without saying, your lungs and stomach are very important to your overall health. Unfortunately, cancers can develop in these organ systems due to repetitive exposure to irritants including alcohol, tobacco, and hot beverages. As described in a previous article by our colleague Dr. Telemaque, smoking can be detrimental to lungs as well as the esophagus. Esophageal cancer is the sixth leading cause of death in the world, and in the United States it is the seventh most common cause of cancer death in males.
There are a multitude of risk factors that contribute to esophageal cancer. These factors include gastroesophageal reflux disease, smoking, presence of precancerous cells in the esophagus, obesity, drinking alcohol, having bile reflux, having difficulty swallowing because of an esophageal sphincter that will not relax, having a consistent habit of drinking scalding hot liquids (i.e. tea or coffee), not eating enough vegetables and fruits, and undergoing radiation treatment to the chest or upper abdomen. To prevent the development of esophageal cancer, it is important to quit smoking, drink alcohol in moderation if at all, eat a more balanced diet with added fruits and vegetables, and maintain a healthy weight. Follow up with your White River Health (WRHS) primary care provider for strategies on how to implement these steps into your daily life.
Due to limited resources and expenses, it is important to know the concerning signs and symptoms of cancer. There are no guidelines on screening for esophageal cancer. The symptoms of esophageal cancer can present as difficulty swallowing, weight loss, chest pain, burning or pressure, worsening indigestion or heartburn, and coughing and hoarseness. Hemoptysis, or coughing up blood, is also often a concerning symptom. There can be further complications that arise from advancement of esophageal cancer such as an esophageal obstruction causing difficulty for food and liquid to pass down the esophagus, pain, or bleeding. If these symptoms or concerns arise and persist, please schedule an appointment with your primary care provider.
Esophageal cancer is classified based on the type of cells that are present, which include adenocarcinoma, squamous cell carcinoma, and other rare neoplasms. Adenocarcinoma is the most common form of esophageal cancer in the United States, and primarily affects the white male population. Depending on the diagnosis, the treatments offered by physicians will vary for chemoradiation therapy to possible surgery.
A cancer diagnosis can be a difficult and stressful situation for all parties involved, especially for you and your loved ones. It can be an extremely overwhelming feeling to make any important decisions involving medical course of action. With ample time, there will be ways to find coping strategies that can help you through these scary, sad, and shocking moments. Be sure to directly talk and ask questions to your WRHS medical team so you will have all necessary information to make any crucial medical decisions. Family and friends are a perfect network to rely on as you go through cancer treatment, while support groups could be a potential option for extra help. Find someone who you can talk to, whether that may be a close friend, or a behavioral or religious counselor to find the strength and encouragement that you may need. Finally, your WRHS providers will always be here to support you at every step.
Dr. Sean Salonga is a first-year Internal Medicine Resident Physician at White River Medical Center. He is from Nashville, TN, where he earned his BS/MS from Lipscomb University and MD from Meharry Medical College. His hobbies include playing the saxophone, running, and spending time with family and friends.
Denise Schaeffer is the University of Tennessee Family & Consumer Sciences Extension Agent for Humphreys County, TN. She earned her BS in Dietetics from the University of Kentucky. Her hobbies include cooking, running with her dog Harley, and spending time with family and friends.