Children's Clinic Summer reading Program 2022
Children's Clinic Summer reading Program 2022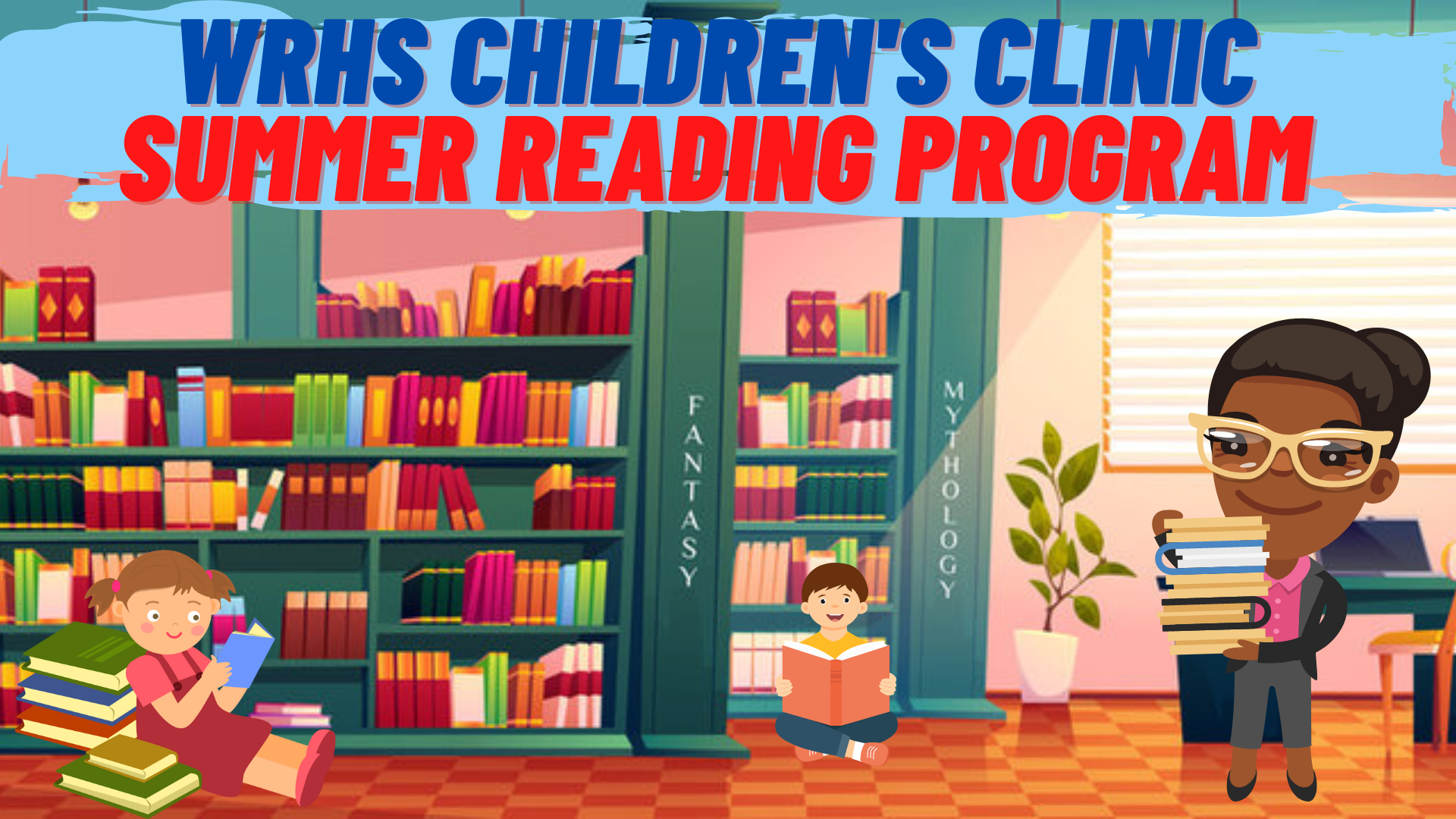 Keep up with the books you read this summer starting June 1st. By August 15th drop off the reading log in the box beside the waiting room door or email the form to contest@wrmc.com once you have reached your goal (see goals below).
Every child who meets the goal will have his/her name put in a drawing for a $25 gift certificate to Paper Chase Bookstore
Goals:
Infants – age 5 = 25 books
Age 6-10 = 20 Books
Age 11-18 = 2-4 Books with multiple chapters
Click the link below to download the form.